Ways that technology changed traditional marketing.
The ways in which businesses reach consumers have changed drastically since the "Mad Men" days of traditional marketing. What once depended less on data and more on psychology and creativity now relies on both in order to work well. Marketing is no longer limited to billboards and print ads.
Since the inception of the Internet, marketers have had to trade suits and ties for sprinting gear as they race to catch up with the fast-changing technology of the modern day. As smartphones get better, online advertising has become a new way in which marketers can and should reach their audience. But how exactly has technology changed traditional marketing and to what effect?
The Birth of The Website
81% of shoppers research online before making a purchase. If you don't have a company website in 2016, you must have some magic word-of-mouth marketing. With more men and women working long days, people just don't have the time to stroll along a local street or flip through the yellow pages to find that perfect business.
Now, it's all about search engines and eye-catching websites.
One of the most common ways users conduct their preliminary research is through reviewing websites. Having an account set up with Yelp, TripAdvisor, and Google MyBusiness, and encouraging happy customers to leave great reviews is a great way to increase your chance of enticing a potential buyer in the "research phase." 61% of people read reviews before purchasing a product.
When you have that many people relying on reviews to make purchase decisions, it's important you stand out with your website.
It's amazing to think about how much the website has impacted marketing strategies across the globe. A website in many ways has become the front door of a business. It either welcomes customers with open arms or sends them away in frustration.
The Website Enhances Traditional Media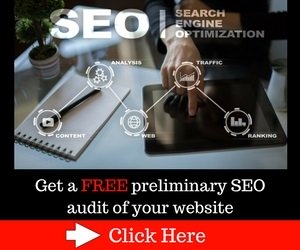 When considering traditional media outlets, be aware of how the website enhances your brand image. With the ease of access to literally millions of web pages, users have a hard time trusting a business that doesn't have a website.
When you've got a great television ad or hot radio spot, the consumer will not rely on that ad alone to form their opinion of your company. If you have a great television ad, users will be curious to see what else you have in store. If they look across the web and see no website to back it up, you might have just lost a customer.
It's so important that your business approaches marketing holistically. Although certain outlets will deserve more attention than others depending on your target market and demographic, it's without a doubt that having both a traditional and digital presence will make your brand more memorable than if you're relying on one or the other.
ECommerce Vs. In-Store Purchases
Entrepreneurs of the 18th and 19th centuries would be ecstatic at the opportunities E-Commerce provides. Business owners no longer have to invest in a brick-and-mortar store in order to sell products. They can sell everything from a well-designed website complete with E-commerce.
What's even better is that there are no geographical limitations and anyone almost anywhere can buy one of your products without waiting in line or even getting out of bed. With the convenience of E-Commerce, store owners fear the death of physical establishments.
However, studies have shown that the fusion of Ecommerce with traditional brick and mortar establishments is the best way to improve sales for both your online customers and your local shoppers. Advertise in-store-only sales online to encourage foot traffic.
Incorporate an interactive app into your store experience to bring online shoppers off the couch and into your store. There are plenty of ways E-Commerce can add to the traditional marketing experience.
Big Data and Tech Must Work With Creatives
Since the rise of the Internet, marketing research has increased drastically. User data has influenced marketing decisions across the board, and now marketers must find a way to utilize both the tech side of digital marketing without sacrificing the proven success of traditional marketing, which involves an understanding of consumer motivation.
Data and statistics cannot determine a successful marketing campaign alone. Humans may be predictable, but the heart of any good advertisement is the story it tells.
Marketers recommend using a bit of intuition when relying on data to form a marketing strategy. Digital marketing makes ads readily available to the mainstream with phenomenal speed through a plethora of technology-based platforms: Youtube, social media, apps, podcasts, and so on and so forth.
Though technology continues to improve and impress, Lisa Bridgett, sales and marketing director at fashion retailer Net-a-Porter believes that marketers cannot rely on technology alone. She states that one needs "to be dextrous in these two different worlds," the two worlds being information and marketing.
The Possibility of Ad Blindness
One way in which technology has had a negative impact on traditional marketing is the way in which it floods the masses. Online banners here and there, auto-play video campaigns before every highly-viewed Youtube clip, and dozens of emails day in and day out. This is the world of mass media, and users are becoming all the more aware of marketing's immortal and all-encompassing presence.
Online ads are able to cater to individual searching habits, making them more in-your-face and relevant than ever before. Yet, as algorithms and information technology gets better at developing customized ads, users get better at detecting and ignoring them.
With more sponsored content, users are now able to consciously and subconsciously ignore these ads. Keep this in mind when detailing your marketing strategy, and understand why traditional media outlets like television still have their place as one of the more trustworthy ways to market your business.
Social Media Marketing Has Transformed how traditional marketing works for companies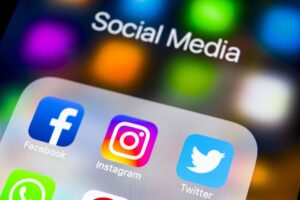 Businesses used to invest a lot of money in advertisements and promotions for their business. They used traditional methods like printing posters and banners, designing, and writing. The cost of this wasn't cheap. But with the help of social media marketing and the internet, it so so much easier to promote your business for less money and reach a larger audience.
Everything is available at the click of a button.
In A Nutshell, this is how technology changed traditional marketing
Overall, technology has positively impacted the effects of traditional marketing. With big data to back it up, online ads can reach consumers in more ways than ever before. Yet, because of this flood of access, traditional media should still be integrated as a way to enhance your online presence and vice versa.