Are you struggling to improve your company's brand awareness? Do you wish to attract more viewers and followers on your blog site?
Creating brand awareness can be tough, but you can make it easier by using social bookmarking sites. Twitter is one of the top social bookmarking sites in the world. Twitter boasts of around 48 million active users in the United States alone.
If you wish to go global, Twitter has about 336 million active users.
Pinterest, on the other hand, has 125 million registered users in the U.S. It has also amassed over 200 billion total number of pins.
The bottom line is, if you do not know how to use some of the best bookmarking sites for your business, you are certainly missing a lot. But first, you must learn how to choose the sites suitable for your endeavors.
Continue reading below to find out how.
Social Bookmarking Sites: What Are They Anyway?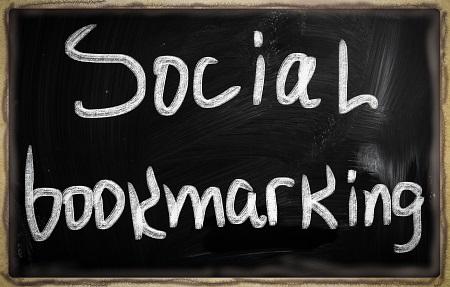 Before we discuss the key considerations when choosing bookmarking websites, let us first understand how a bookmarking site works.
Social bookmarking websites serve as a platform for people to share content. The content may come in the form of articles, blog posts, web pages, videos, and images.
Considering the millions of people who are using these bookmarking websites, you will increase the chances of showcasing your products or services to more people. You will be able to create brand awareness in a faster and more effective manner.
The Key Considerations
It's important to note that bookmarking sites play a crucial role in Search Engine Optimization or SEO. SEO refers to optimizing your website. It helps make it rank higher in different search engines.
Here are three valuable factors to consider when choosing the best social bookmarking website:
1. Google PageRank
Google PageRank is an algorithm put up by Google. Its job is to analyze every website that becomes part of their index. Thereafter, it gives the websites their respective ratings.
PageRank uses a scale of 1 to 10 to rank the websites. The higher the bookmarking site ranks, the better it is in terms of exposure, popularity, and quality.
2. The Backlinks
Backlinks are basically incoming links to a specific webpage. If a certain webpage links back to another page, it is a backlink. There are two types of backlinks that affect social bookmarking sites: a NoFollow and a DoFollow backlink.
If you receive a NoFollow backlink from your target website, it means that the site that is linking back to yours is unsure of your online presence. This means that you won't get to enjoy a PageRank increase the next time Google does a PR update.
On the flip side, a DoFollow backlink means you will enjoy a share in the next Google PR Update. The key is to look for a bookmarking site that is a high PR DoFollow one.
3. Original Submissions
Lastly, you need to keep your submissions unique. If you look across the different bookmarking sites, you will notice that millions of posts have duplicates. This will not do wonders if you want to rank higher and create traffic for your website.
Keep your bookmarking titles and descriptions unique and fresh.
Our Top Social Bookmarking Choices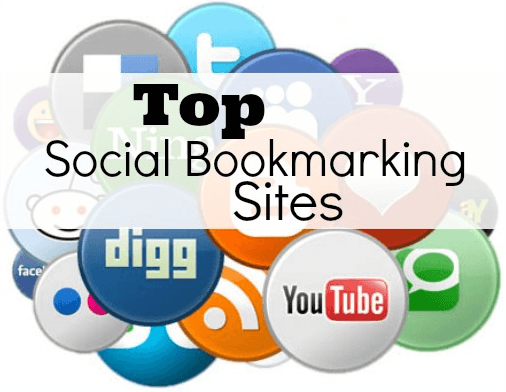 Now that we have discussed the key considerations in choosing social bookmarking sites, we can look into some of the best options out there for you. The list below consists of websites that rank high because of their quality and popularity.
1. Twitter
As we mentioned earlier, Twitter has over 48 million users in the U.S. which you can connect with. Simply post your links and images on your Twitter account. By doing so, you have practically bookmarked your content.
The "like" button is also useful in terms of bookmarking and going back to your earlier posts.
2. Pinterest
If your target market is women, then you better make sure you are on Pinterest. About 80% of global Pinterest users are female. Before making any purchases, Pinterest users go to the site to get a better look at the items that interest them.
3. Reddit
This is a popular site where people send in links and other types of content that pique their interest. Here, other users have the power to upvote, downvote, or comment on the submissions.
Through these interactions, you can extract a list of content that has bookmarks. Of course, this is on top of you promoting your own products and services.
4. Digg
Similar to Reddit, Digg caters to people who like to post engaging content. In like manner, you can promote your products while extracting a bookmarking list.
5. StumbleUpon
This website is one of the most versatile ones out there. It allows you to include extra details on the items that you bookmark.
You can indicate the type of content as well as the subject matter. In addition, it features a toolbar that makes editing and tweaking a breeze.
6. Dribble
If you belong to the creative or design industry, Dribble is an excellent option for you. It caters to users who are searching for design inspirations.
Millions of designers looking to increase traffic for their respective websites use Dribble. Your design team can also showcase their creations and build traction in the designing community.
7. Slashdot
If you are a techie or you want to connect with the tech-savvy market, then you should be on Slashdot. Here, users share different kinds of tech-related content.
You will find users sharing stuff about computer hardware, security management, mobile devices, and gaming updates.
8. We Heart It
If you wish to connect with people who are into compelling images, We Heart It should be on your list of bookmarking websites. It is a space where people post all sorts of visuals such as pictures, videos, and GIFs.
Discover More Than Bookmarking Websites
Using bookmarking sites is simply one of the many ways you can increase traffic for your website. To build solid brand awareness, you need to learn other techniques and strategies.
If you wish to know more about digital marketing and website development, don't hesitate to contact us. Let us discuss your options and bring your business to the next frontier.