Whether you're an established brand or an up-and-coming startup looking to make a name for yourself, crafting an effective social media campaign should be an important part of your digital marketing efforts.
On average, businesses that dedicate a portion of their marketing resources toward social media campaigns net far greater results than those who ignore social media entirely.  But there's far more to creating an effective social campaign than publishing a few posts and hitting 'Like' on every customer's comment.
Because social media is a viral marketing platform, it's up to you and your marketing department to establish a list of guidelines and best practices for your employees.  These guidelines should help employees get a sense of what your brand is and how its voice should be used.  We understand that creating a corporate policy may sound silly, but people have a history of misusing corporate social media profiles.
Aside from keeping your brand's image safe, a set of guidelines can help your messaging remain consistent across numerous platforms.
Choose The Right Social Media Platforms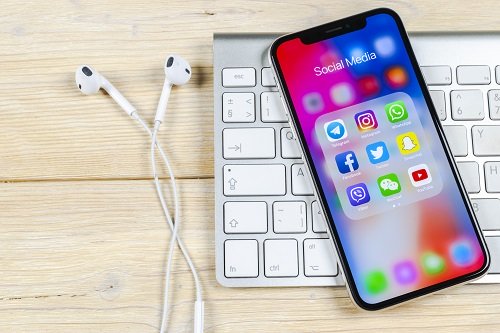 On the topic of social media platforms, it's always a good idea to create social accounts on a variety of platforms. Your brand needs to be present wherever your customer base is.
If you're primarily a B2B company, for instance, it makes sense to put your brand on LinkedIn, and other business-related websites.
However, if you're targeting a more general audience, larger platforms like Facebook, Twitter, and Pinterest should be your primary social profiles.
That isn't to say that a B2B company wouldn't benefit from a Facebook profile, just that certain sites benefit certain types of companies more than others.
Take A Humanized Approach To Your Messaging
Most users interact with social media on a daily basis for one of three primary reasons:
First, they want to stay in touch with their friends. Second, it's a great way to kill time and stay informed. Third, people want a place to share their opinions.
Don't plan on making a cold sell with Facebook posts or ads.  People don't want to be sold on Facebook, while they are just visually socializing.  As an example:  You are a financial planner.  You go to a party, everyone is talking and having fun.  You start passing out business cards and talking to people about an investment product.  People will get turned off and will avoid you for the rest of the night.  Instead, get to know people an socialize with them on a personal basis.  When they ask what you do, you can slowly interact with what you for your profession.  This will lead to personal trust, building relationships, and the potential of sharing your services in the future.
As a result, your best bet is to use social media like any other user. That doesn't mean you shouldn't sound professional and follow those guidelines.  But it does mean that you can take a more fun, relaxed approach while promoting your business services or products. Feel free to share fun and silly posts as long as they relate to your business in some capacity, and always encourage user feedback.
And don't forget to encourage conversation by responding to users' questions and comments. The more activity your social channels receive, the more successful your campaign is.
Make Sure Your Content Serves The Customer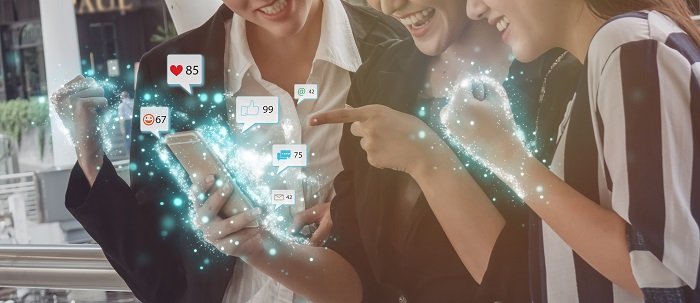 While it's true that running a campaign is more beneficial to your business, your content still needs to offer something to the user.  Remember those three primary reasons we discussed in the previous section.
Your customers are primarily looking for a place to sound off on a company and learn more about a product.
Both your business and your customer base can benefit from these types of content. While your business sees a surge in traffic and sales, your audience gets to participate, learn, and have their opinions heard.
Take Criticisms In Stride
Social media is known for many things, with civility ranking far lower on the list than hostility. If a customer uses your social media page to file a complaint or criticize your business, think of your response as a learning opportunity.
It may be tempting to write the customer's complaint off, particularly if it's inaccurate or misinformed. But a well-crafted response can help you win the customer back.
It's just as important — if not more so — that you respond to critical comments as often as you do positive comments.
You're running a business, after all. If you're not listening to customers, you may not be around very long.
Make Adjustments Mid-Campaign
Collecting data and feedback throughout the campaign is crucial. Ignoring them until after the campaign is finished is a poor choice, however.
Make sure to regularly check in on your campaign and make adjustments as needed.
If a specific type of content generates more interaction, for instance, including more of that content could lead you to social media campaign success.
Final Thoughts On How To Create A Social Media Campaign That Resonates With Your Audience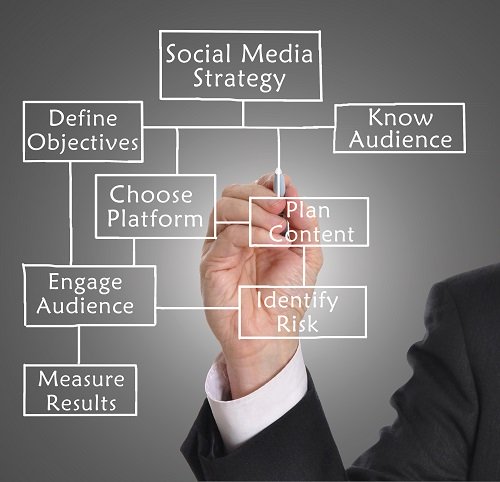 We'd be lying if we said that running a successful social media campaign is easy. It requires patience, accurate measurements, and a whole lot of planning.
But now that you understand how to create a social media campaign, it's time to generate more buzz around your business.
Infront Webworks is your friend in the Digital Marketing industry, providing real-time feedback to better tailor your campaigns. Want to learn more about our social media marketing? Get in touch today!
We'd love to talk with you about your business' goals and how we can help you implement them through our digital marketing campaigns.