At Infront Webworks our motto is websites, marketing, and cloud strategies that work. Well, businesses in the community have started to take notice because two significant and well-known companies, Discover Goodwill of Southern and Western Colorado, and ISSAC, have turned to us to develop their websites, and they are both launching this week!
Goodwill, the thrift retail giant has been a client of ours for several years now. We developed their last website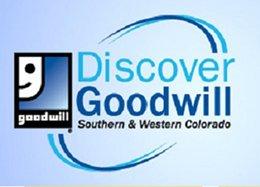 back in 2010, but just like all companies, their needs have evolved in five years' time: they've added features and widgets; there's a lot of new information on their website, and some new navigation features have been added. All of these items led to somewhat of a cluttered experience for their visitors, and it became apparent that it was time for a redesign. Over the last few months that is exactly what our awesome web developers and designers have been working on. Their new site features a redesign of their navigation system, and a restructuring of the site altogether, to reflect a cleaner and more seamless website browsing experience.
ISSAC is a brand new client for Infront. They are a prominent Science and Technology company based here in Colorado that received the STEM (Science, Technology, Engineering, and Mathematics) Champion Award from the Colorado Education Initiative in 2014 for their exceptional progress in the science community. They are constantly at the cutting edge of new technologies, and we're proud to have them as a client. Their new site also launches today.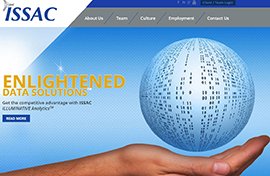 We built ISSAC's new website on a Sitefinity content management system, which is used by many major corporations throughout the world, as well as by smaller-sized companies. That's because Sitefinity is a great platform for handling websites of all sizes.
We're very excited about these new developments and hope that you take the time to check out the work we're so proud of. If you need a website contact us, and don't forget we also have an industry-leading marketing team that is a Google Partner, and certified for AdWords services, so we have the ability to create your website, and market it too!