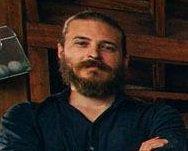 Infront Webworks, an online agency and industry leader in website design, digital marketing, and search engine optimization (SEO), today announced Josh Holloway has joined the Digital Agency's team of expert and innovative staff as Senior SEO and Digital Marketing Specialist. A Purdue University graduate, Josh has spent the last 7 years at one of Indiana's leading Digital Agencies and is excited to be relocating to Colorado Springs.
Josh Holloway's deep digital skill set includes over 7 years' experience in expert SEO for high-traffic e-commerce sites, government sites, SMB's, all the way to international SEO campaigns across Europe, Latin America and South America. He poses advanced Google certifications in Adwords, Analytics and excels at PHP, WordPress web development and digital marketing.
In the past 7 years Josh has worked with hundreds of clients in areas including On-Page SEO, Off-Page SEO, Google Analytics, Google Adwords, PHP, HTML, CSS, Javascript, SQL, JQuery, Magento, WordPress, Drupal, Joomla, CMS, Blogging, Social Media Marketing, Social Media Management, Online Marketing, Online Reputation Management, Black Hat Risk Assessment & Mitigation, Python,  and Ecommerce.
In an interview regarding Mr. Holloway joining the Infront Webworks expert SEO team, Michael Hodgdon, Director of Marketing and SEO at Infront Webworks had this to say "growing revenue in the SEO and online marketing department over 704% in the last four years is a byproduct of our commitment to hiring SEO Specialists that standout as experts in their craft, we are really excited to add Josh to our growing team of SEO experts in our Colorado Springs office and look forward to continuing to serve our clients with the level of trust, transparency and results they are used to receiving".
As a SEO and Digital Marketing Specialist for Infront Webworks, Josh will be responsible for SEO audits, strategy, researching buyer personas, developing SEO and marketing strategies, and executing SEO and Digital Marketing that delivers the dramatic results Infront Webworks clients expect. He will further manage the monthly client meetings for accounts under his care and report on the strategy selected for the account, what was implemented and the analyzation of Key Performance Indicators (KPI).
When asked his thoughts on the most recent addition to the team, Matt Palis, Owner and CEO of Infront Webworks stated, "We are searching the country and carefully selecting remarkable SEO experts to ensure our clients are getting the best possible SEO and digital marketing services available", he went on to add, "because our interview process is rigorous and driven by our company core values with an intentional focus on team players it can take us a long time to find the perfect fit, and we really feel Josh ticked all the right boxes.".
About Infront Webworks
Infront Webworks is a full-service Google Certified Partner online Agency. Through a team of renowned experts, the award winning company provides clients with professional websites, search engine optimization (SEO), marketing, and cloud solutions that deliver client results; all under one roof. With 20 years in the industry, and countless "Best in Class Awards", Certifications, and a client portfolio that includes brands like YMCA, Harley Davidson, Goodwill, GE Johnson, and over 800 other clients, Infront Webworks' remains a trusted source for website solutions.
Save
Save
Save
Save