When Infront Webworks began working on Melody Fusion's digital marketing in October 2013, we knew this was going to be a fun, satisfying and successful project. Melody Fusion is a social network designed to help musicians market themselves, network with others and learn from industry professionals. Melody Fusion offers a helpful point of view for an audience that is passionate about music. This made it easy to engage the audience, but in a world where there are more and more social networks launching daily, we had to focus on acquiring the audience.
In a relatively short amount of time, we gained ranking on two of Melody Fusion's most desired keywords: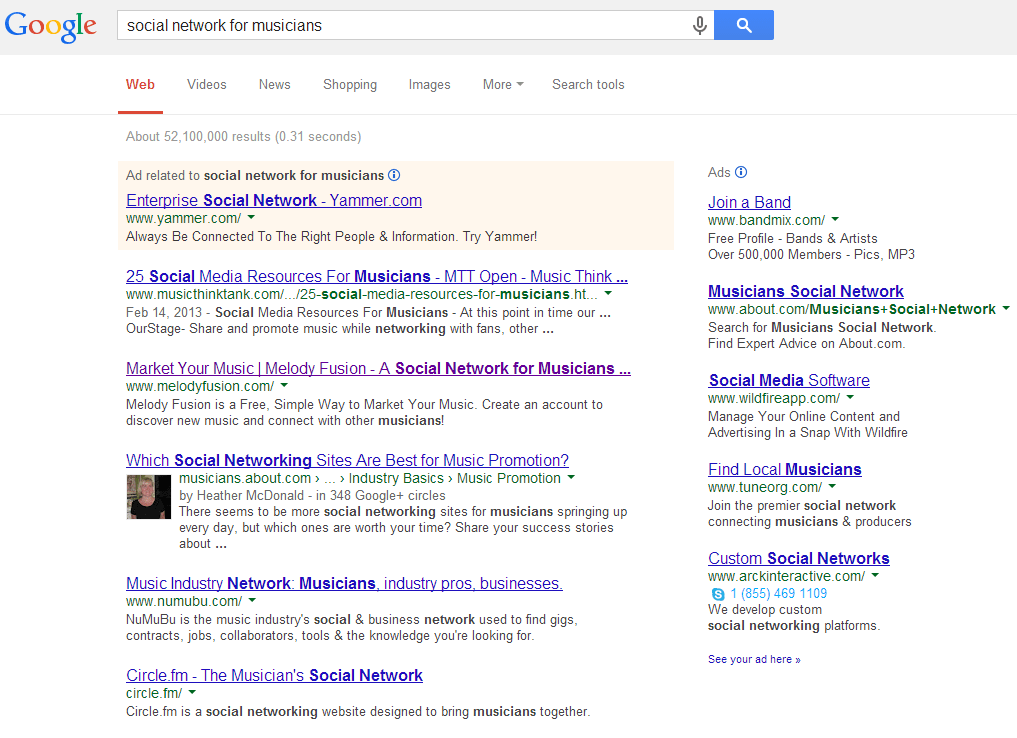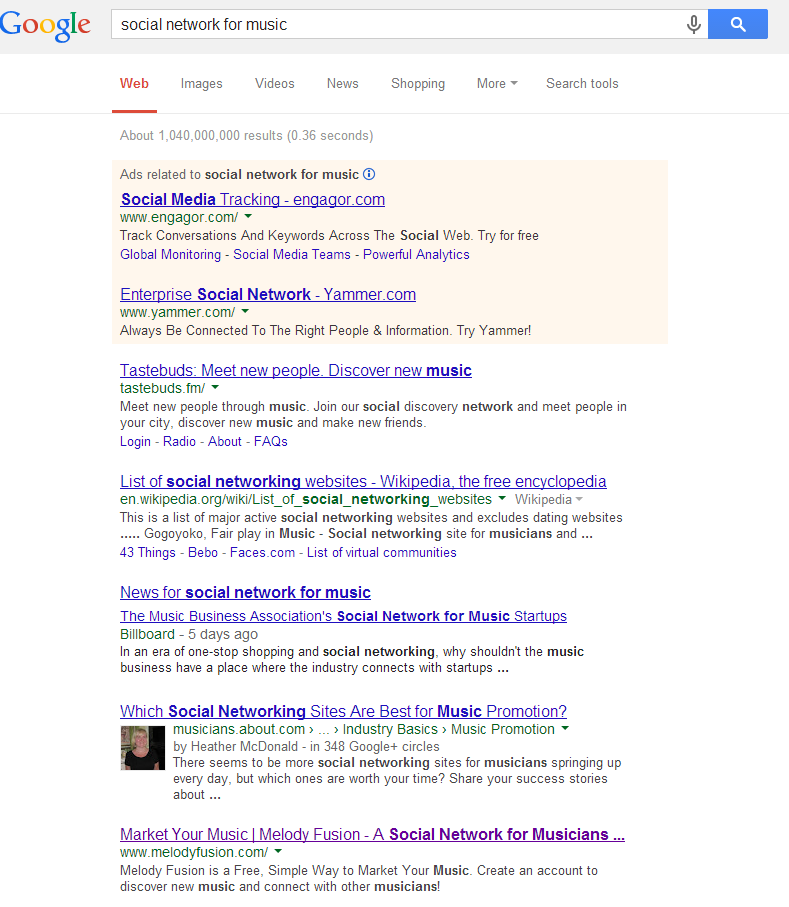 One of the main goals of the client was to not only increase visits, but also increase profiles created for the site. Profile creation would show audience engagement and help naturally spread the word. In the following screenshot, you can see the far two columns displaying the goal conversion.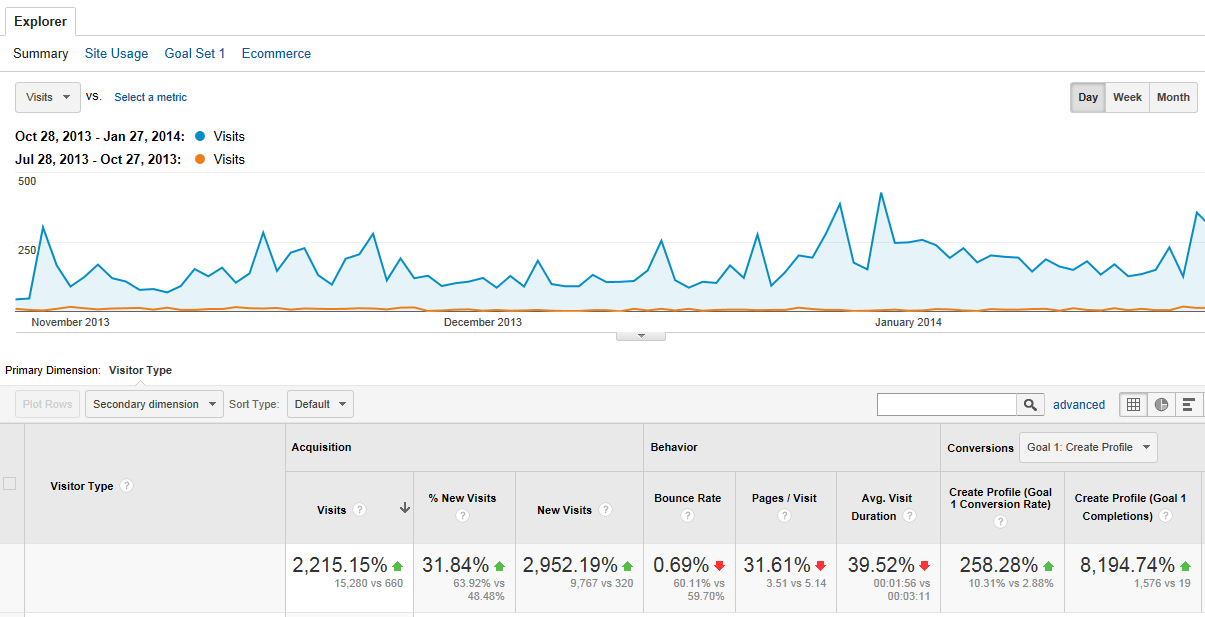 By creating buzz around the new site using social media, properly optimizing the site and creating a giveaway contest to generate buzz, we were able to increase total visits by over 2,200%, pageviews by almost 1,500% and unique visitors by over 2,800%.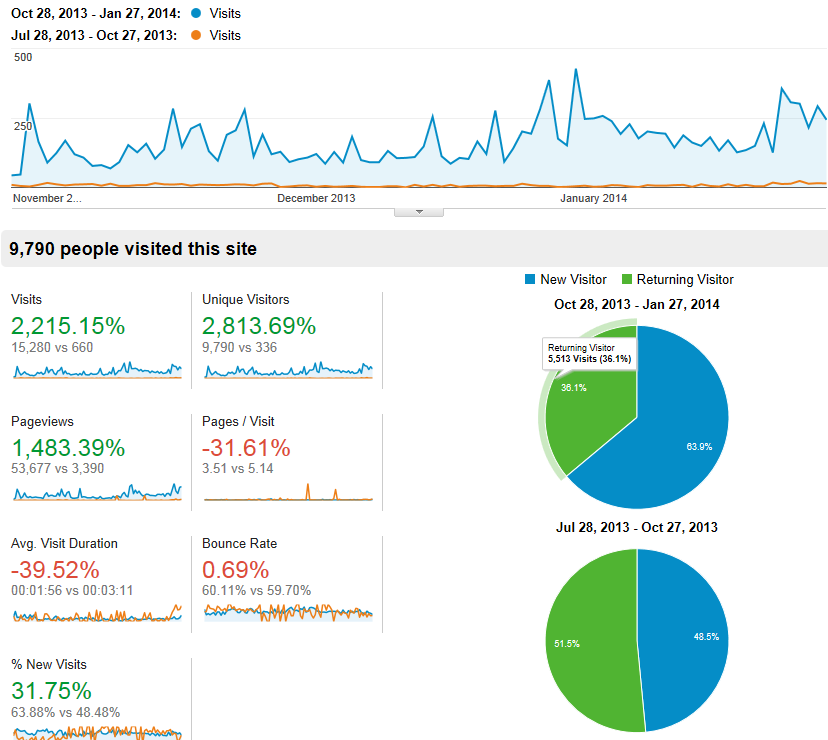 The Infront Webworks marketing strategy successfully married search engine optimization, social media management and digital strategy to increase brand awareness, increase the number of registered users and ultimately exceed client expectations.