These days, just about every business understands the importance of search engine optimization. But, some people haven't yet caught on to the necessity of local SEO.
Local SEO is essential for any business, but especially small businesses that need help standing out from their competitors.
If you're not sure how to get started when it comes to improving your local SEO strategy, keep reading.
Below is the ultimate local SEO checklist that you can use to increase your reach and improve your sales.
What is Local SEO?
First, let's clarify what local SEO is and how it's relevant to your business.
Local SEO is an online marketing strategy that helps businesses promote products and services to local shoppers right when they're looking for them.
Local SEO uses search engines like Google and business directories like Yelp and Foursquare to direct local customers to a specific business.
Benefits of Local SEO
There are a number of benefits that come with making sure your local SEO game is on point, including the following:
The majority of customers use the internet to find local businesses, both on their desktop and mobile devices
Local SEO drives sales by helping customers find your business right when they're looking for a specific product or service (one-third of searches are made right before a store visit)
Presence on an online directory helps boost your overall search engine rankings
Local SEO provides a great return on investment since there is very little wasted exposure (compared to traditional advertising methods like newspapers or direct mail)
There are lots of free local SEO opportunities
The majority of consumers place a lot of trust in online business reviews
As you can see, there are lots of reasons to improve your business's local SEO strategy. But, how do you get started?
The Ultimate Local SEO Checklist
By following this checklist, you'll be well on your way to implementing a great local SEO strategy for your business.
Decide Which Keywords You Want to Target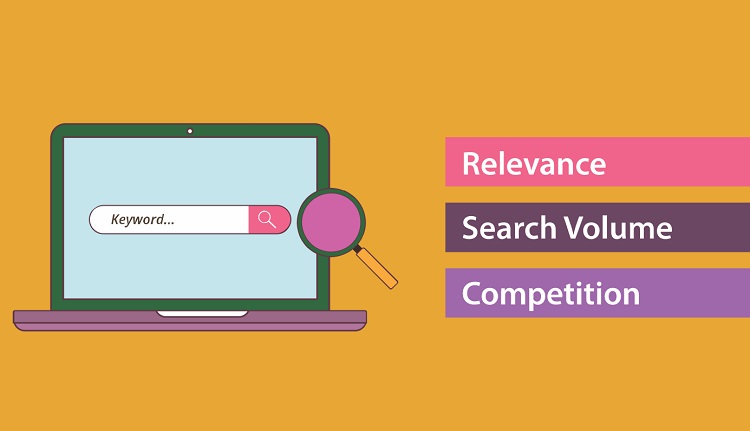 The first step in improving your local SEO strategy is to decide which keywords you want to target and rank for.
Think about the types of search terms potential customers will type in to try and find a service or product that you offer. Do some keyword research and figure out the phrases people typically use when their searching for products and services that are similar to yours.
It's also important to look at informational searches and find a way to make your business show up in response to common questions that are relevant to your industry.
There are lots of free tools that can help you do this, including the Keywords Everywhere extension for Google Chrome. Take advantage of these tools and use them to start gathering data about the kind of people who are searching for what you have to offer.
Optimize Your Site for Those Keywords
Once you've identified your target keywords, it's time to start optimizing your site for them. Figure out which pages on your website will target specific phrases or sets of phrases.
Be sure to install an SEO plugin to help you make sure you're using your keywords frequently enough (and aren't using them too frequently).
Remember to be strategic about how you utilize your target keywords. Below are some tips that can help you do this:
Create unique landing pages for each of your products and/or services
Write original content to answer questions and link back to sales pages
Use your keyword or phrase in important locations like URLs, meta descriptions, titles, headers, and image alt text
Finally, make sure you're "stuffing" keywords into your content. Make sure your usage is always relevant and natural — Google will penalize you, otherwise.
Don't Wait for Inbound Links
Don't just wait for people to link back to your website — take matters into your own hands.
There are lots of ways that you can start getting links back to your website, including:
Utilizing free social media listings on sites like YouTube, Twitter, Pinterest, Facebook, Instagram, and LinkedIn
Updating your information on business directory listings and making sure they include a link back to your website
Making sure sites link back to yours whenever they mention your brand
You can also reach out to blogs and other websites to ask about guest posting opportunities.
Update your Google My Business Page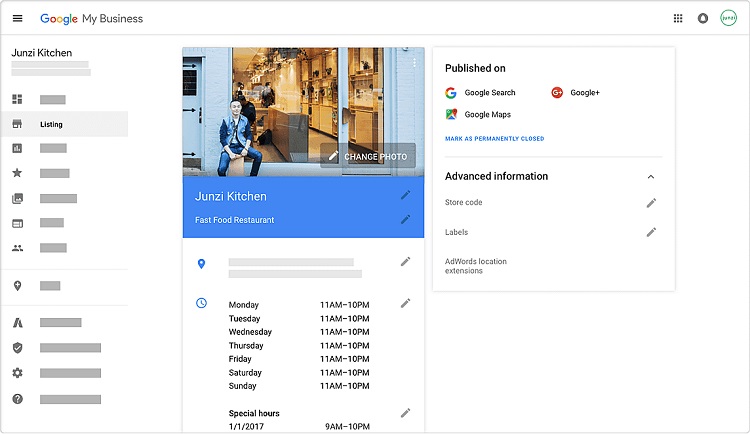 Every business has access to a free Google My Business Page. Start by verifying that page if you haven't already.
Then, get to work optimizing it. Add pictures of your business and your staff and be sure to include target keywords when renaming these image files.
It's also important to make sure all the information on this page is accurate. Double-check your name, address, email, hours of operation, phone number, and website URL to ensure everything is up-to-date.
Ask for Reviews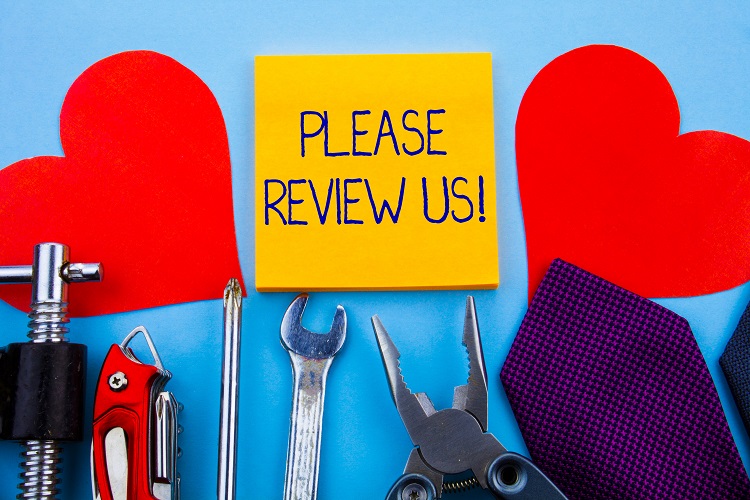 Google reviews also make a big difference to your business's ranking.
The easiest way to get more reviews is to simply ask for them. Remind customers to leave you a review when they shop at your store. You can also incentivize reviews by offering a discount on a specific product or service or by holding a drawing for a special prize.
Regularly Post High-Quality Content
It's also important to make sure you're regularly sharing high-quality, authoritative content that answers people's questions. Consistent blog posts, at least one per month, will help boost your search engine ranking and provide your customers with valuable information.
Track Your Results
There are lots of free tools out there that will help you see how you're doing and how you can improve. Pay special attention to these metrics and use this information to refine and continue growing your online presence.
Have a High-Performing Mobile Site
Many people perform local searches from a mobile device. If you want to be of service to them and draw them to your business, a fast-loading, easy-to-navigate mobile site is a must.
Make sure you have people test your mobile site in front of you to ensure it's performing as well as it needs to. Pay attention to any feedback they have about issues like load speed and ease of use, as a good mobile site can seriously boost your rankings and improve conversions.
Looking for Local SEO Advice?
You've got the ultimate local SEO checklist to help you start optimizing your business's online presence. But, are you looking for some more personalized local SEO advice?
If so, contact us at Infront Webworks today for a free project quote or to schedule a consultation.