The Role of Business Reviews and SEO
More than 80 percent of smartphone users conduct local searches on their phones. It's no secret that mobile has overtaken the desktop as the primary means of searching online. The vast majority of people are searching locally.
Google predicts continuing growth in local search, allowing users to find businesses in their area. The numbers back this up. Around half of users will visit a local business that came up in the search results within the next few days.
It's easy to see why local business owners need to be working on their search engine optimization as well. People are searching for your business. Good SEO makes it easier for them to find you.
You might wonder what role local business reviews play in boosting your SEO. In fact, they're one of the absolute best tools a business owner has at their disposal.
We'll explain how online business reviews can improve your search engine ranking. They can also help you attract more potential customers for your business.
The Search Engine Algorithm Is More Sophisticated Than Ever

Today, Google uses around 200 different criteria to rank websites. Keywords still play a role, but they're not as important as
they were. Some criteria are more important than others, as search engines give them more weight.
Some of the known factors include:
Domain registration length
Keywords
Content length
Page speed
Mobile-friendliness
Site "freshness"
Backlinking
That's just a small sampling of the factors that affect your search engine ranking.  Good SEO efforts take
into account many of the algorithm factors to improve your site. When SEO is done right, it can boost your ranking.
Where Do Local Business Reviews Come In?
Now you're wondering where online reviews fit into the picture. The simple answer is reviews are important to your potential customers. Search engines know that and they give more weight to sites with reviews.
Imagine someone conducting a search for local pizza places on mobile. This person is likely in the area, looking for a bite to eat. If your pizzeria comes up in the top three Google search results, a user is more likely to consider popping in for a slice.
What if there are no reviews on your website though? This user will see you as a riskier choice, especially if the top-ranked pizza places have glowing reviews. Since they don't know what other people think of your pizza, they're going to skip you and
try another pizzeria.
The Trust Factor
There are many, many businesses out there, and people don't know who they can trust. Local business reviews give them a glimpse of who's trustworthy and who is not.
The majority of people read online reviews, and these reviews influence their opinions. The trust level here is high. Almost  85 percent of people say they trust reviews as much as a personal recommendation.
Local business reviews can thus help you attract new potential customers. These reviews can also help you improve your sales and your bottom line.
Search Engines Love Reviews
Now back to the SEO side of things. Google and other search engines include reviews as a ranking factor. They do so because consumers love reviews.
It really is that simple. If you don't already have reviews, you should be convincing your customers to review your business.
People leave their comments on website review sites, like Yelp or any number of similar sites. You can also include reviews on your own website. You can also ask people to leave a review on your Facebook page.
The bottom line is you should be asking your customers to review online.
What about Bad Reviews and Complaints?
Not every review you get will be glowing praise of your business. While you want to keep most of your customers happy, you also know you can't please everyone.
You need to know how to handle Google business reviews and complaints. Complaints can seem especially daunting at first. We've all heard about business owners who engage with bad reviews, only to make themselves look worse.
Nonetheless, you don't want a bunch of negative reviews floating around near the top of the page. Management is key when it comes to local business reviews.
You should treat the complaint as you would any other complaint. Think about what you could do better in your business to resolve the complaint. You may even reach out to the reviewer, apologizing and offering something to "make it right" for them.
Another strategy is to use the review as a training exercise for your staff. If the criticism is legitimate, what could you and your staff change to ensure it doesn't happen again?
How to Get More Reviews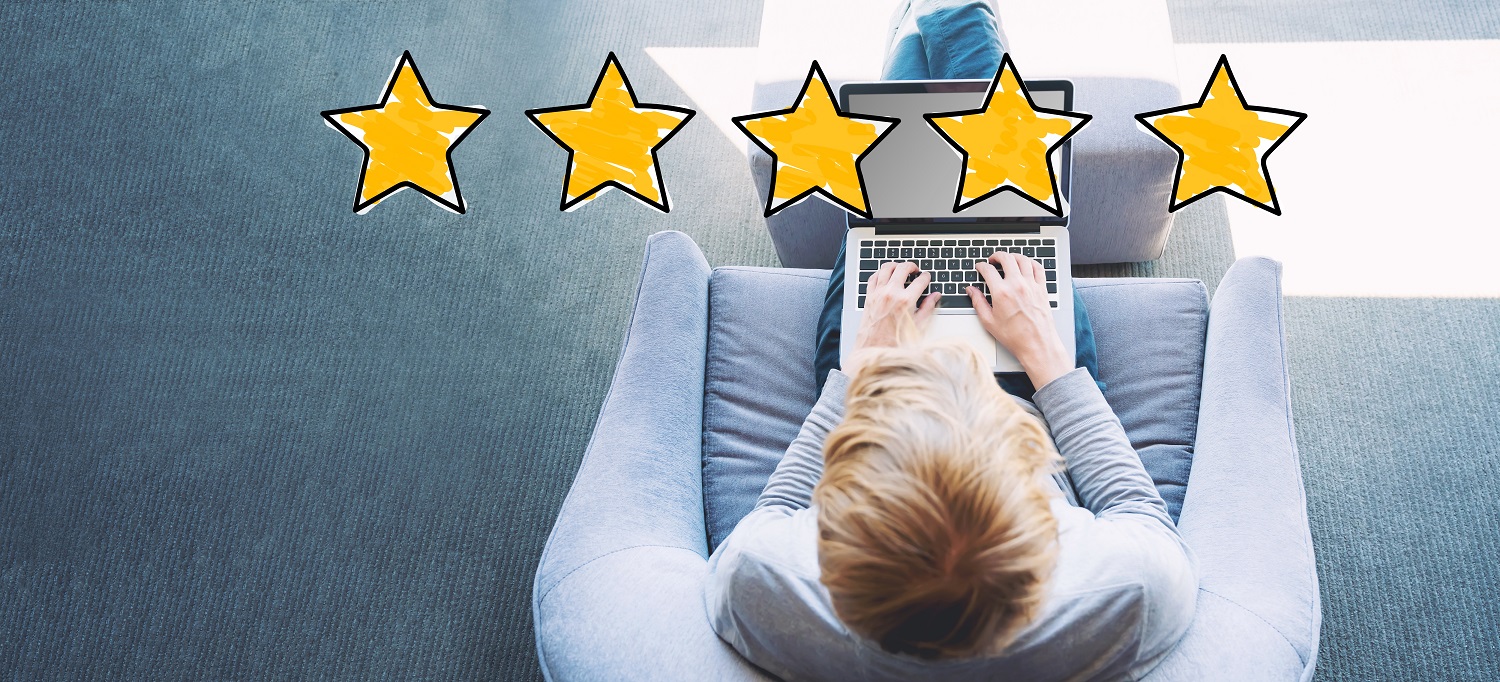 In most cases, it's as simple as asking. Put a "Review Us On Google" button on your website. Better yet, use a form on your website to get feedback from customers.
You can also remind customers by printing a request on the bottom of receipts or sending emails. You can even run a contest to entice people to leave feedback. Not every customer will give you a review, but it never hurts to ask.
Do You Need a Hand Improving Your Local Ranking?
Generating more local business reviews and building your companies reputation is part of a solid strategy for improving your ranking. There's still more to good SEO than a few reviews though.
If you need a helping hand with your SEO strategy, the experts are here to help. Get in touch with us today,
and discover a more powerful SEO strategy for your business.