If you own a business, you probably fall within two categories:
1.) You don't have a website, but you know you need one.
2.) You have your website, but it's not up to its full potential.
If you fall within either group, Infront can help you tremendously by developing a WordPress site for your business. WordPress is not the simple blogging platform it used to be. The program has evolved throughout the years into an adaptable Content Management System (CMS). While creating a simple blog is still well within WordPress's capabilities, it now allows users to create versatile mobile applications and websites.
One of WordPress's finer features is its user-friendly design. Due to its ease of use, millions of people are joining the WordPress community by choosing WordPress. Since little adaptation is required for use, less time and effort is spent developing a site to establish your online presence. Because of this easy-to-use design, development costs are generally much lower.
One of the prime concerns of creating a website is cost. Is the amount of money you invest in a site worth the payoff? Well luckily for you, WordPress is as free as the air you breathe. In addition to being free to download and use, WordPress is also open source. While there are still installation and development costs, there are no licensing fees. Licensing fees for other CMS platforms can range from $1,000 to $30,000. At Infront, we have extensive experience making modifications to the source code in order to create a customized version that meets your unique business needs.
To use WordPress, all one needs is web hosting and a domain. Security, speed, and reliability are all crucial factors to consider when choosing a web hosting provider. However, the most influential factor to consider is your business needs. Infront can help analyze your needs and recommend the right type of hosting for your business based on factors such as expected traffic, bandwidth and file storage. These types of web hosting include shared, VPS, dedicated, and managed. Knowing which type of hosting fits your needs is beneficial to your wallet, website, and use of time. Infront has many years of experience hosting websites and provides this service for very reasonable fees.
The cheapest kind of hosting is free hosting. This type of hosting may be free, but there is almost always some kind of catch. These kinds of free options are mostly managed by people who are reselling their server space. You will often be required to host their banner ads on your site. These individuals then sell the banner ad or text link to pay for your free space along with a little extra revenue to pocket for themselves. The most noticeable downside to free hosting is reliability. You never know when the individual will decide to close up shop and discontinue your free service. We don't offer this option at Infront, it's not suitable for most serious business owners.
The next cost-efficient option for WordPress hosting is shared hosting. Shared hosting is an affordable starting point for small businesses, or those just offering a few products. With this method of hosting, you are sharing a large server with other sites. By sharing a server between multiple sites, we're able to offer a more affordable rate. The only foreseeable issue with shared hosting is the limited resources a shared server offers. As your site becomes more active and profitable, increased traffic can affect not only the performance of your site, but of all the sites on the server. In spite of this, shared hosting is a great starting point for giving your business a swift yet solid online presence. It takes time and effort for websites to gain enough traffic to overload a shared server.
Shared hosting provides the greatest reliability at the cheapest cost. Shared hosting serves as a realistic starting place for any up and coming website.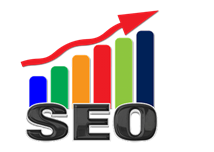 WordPress is also search engine friendly. The software is written using standard compliance high-quality code. This cultivates a significant markup, making your site more enticing to the most popular search engines. Search Engine Optimization is in the design of WordPress. With the WordPress SEO plugin, your website will be arranged with optimal efficiency. Having quality SEO helps rank your website first in results, thus speeding up the growth of your site. Our marketing team is very experienced with SEO on the WordPress platform and can get traffic to your site in an affordable and efficient manner.
Establishing your business on the internet doesn't have to be an expensive hassle. WordPress offers an affordable and timely solution to your online needs. Whether you're raising awareness or selling a product, a strong online presence is essential to a successful business.
Save
Save