Giving Socks For Those Who Serve
Industry: Ecommerce Sites
Camosock has a variety of tailored Army, Navy, Air Force, Marine, and Coast Guard stockings for Christmas or any other time of year. The socks were created for "those who have accepted the challenge to serve," with each sock fashioned from the same uniform fabric of each branch.
Such a unique business was going to need just as unique of a touch. The site needed to be able to be fast, modern, and well organized so anyone looking for a specific branch of the military can find what they are looking for.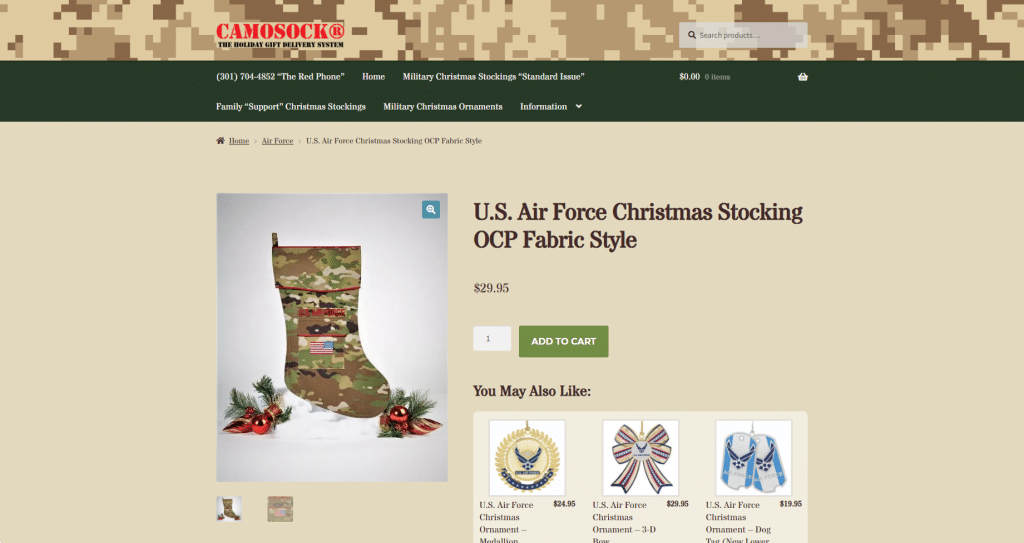 Avoid duplications in code that would slow the site down, while speeding up website's load times.
Create a related ornaments on each sock page for cross-selling.
Give the user a fast, easy, and streamlined buying process.
Add optimized online payment system.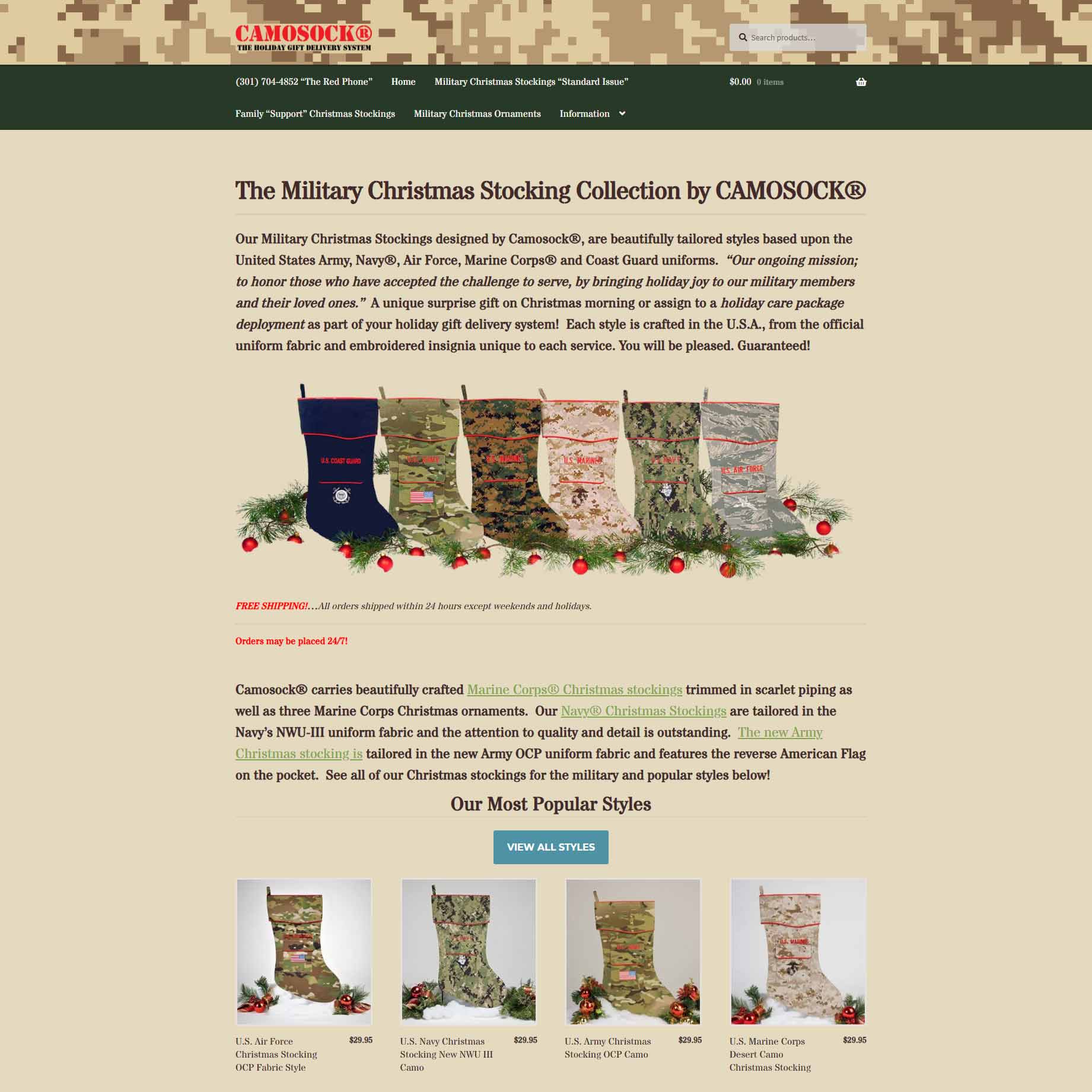 A WordPress CMS Design with WooCommerce eCommerce solution
We improved site speed by using optimization tools to remove any unneeded content, and moved the website onto a server owned by Infront Webworks. The website now loads in barely three seconds, ensuring users do not need to wait.
Amazon Pay and Paypal options were added, creating a faster check-out experience.
The website has given an improved user experience. The desired content is easy to find, and the contact information is one of the first things on page. Custom code was created for the use of the related boxes on each page, with the ornaments specialized to the same branch as the sock being looked at.
The greatest advantage was the increase to the website's speed and ease of use. There is more visual appeal, and invites the user to look through the pages without worry of long load times or a slow payment system.