Bridging Denver With Their Police
The Denver Police Law Enforcement Museum hopes to bring the citizens of Denver and their police force closer together and give a better understanding of what upholding the law truly entails. Since being founded in 2008, they have strived to make this goal a reality. To help them, they hope to create a full-scale and interactive museum with collections and mementos from past Denver Police Officers.
Even though the museum team is intent on bringing their community together, they knew their website was falling behind in both technological advantages and appeal. They were struggling to edit their website, and access to many features were limited. The Denver Police Museum team needed a new website that would be easier to manage and help encourage their community to come together.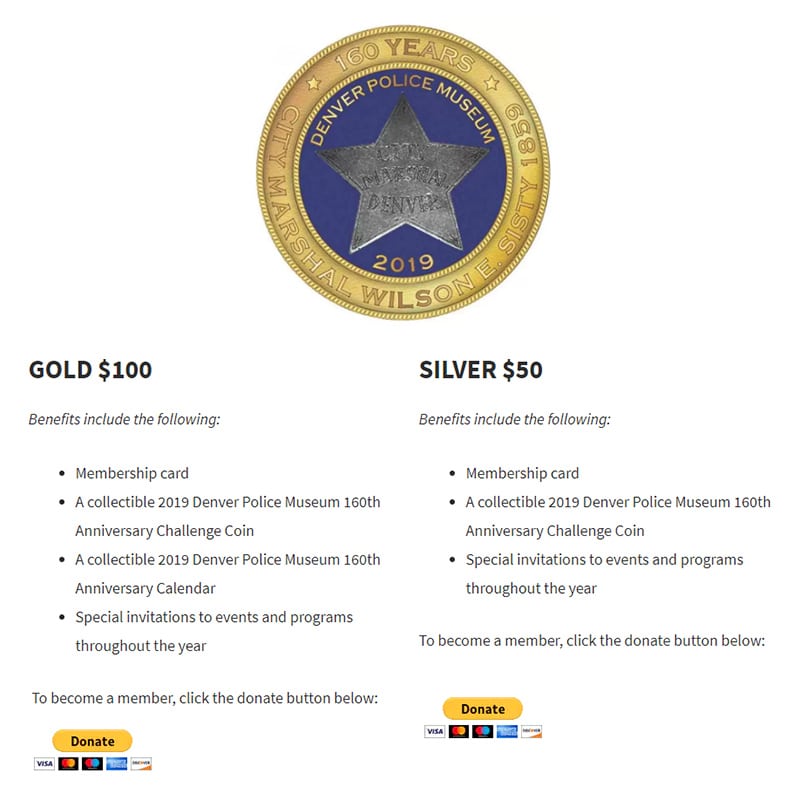 The website's mobile responsiveness was not optimized. The site's layout could change based on screen size, but the layout did not efficiently change.
The design for the website was dated, with a dark color scheme that was not appealing.
Important information, including news updates and upcoming events, was not on the landing page. This made it harder for website visitors to discover the events or information they might be interested in and increased the bounce rate as a result.
There are many attractions and other museums in Denver for people to visit, so the website needed to stand out and encourage website visitors to see what they have to offer.
Membership options for certain price points were needed, requiring any money given to the museum online shows if it were a donation or for membership.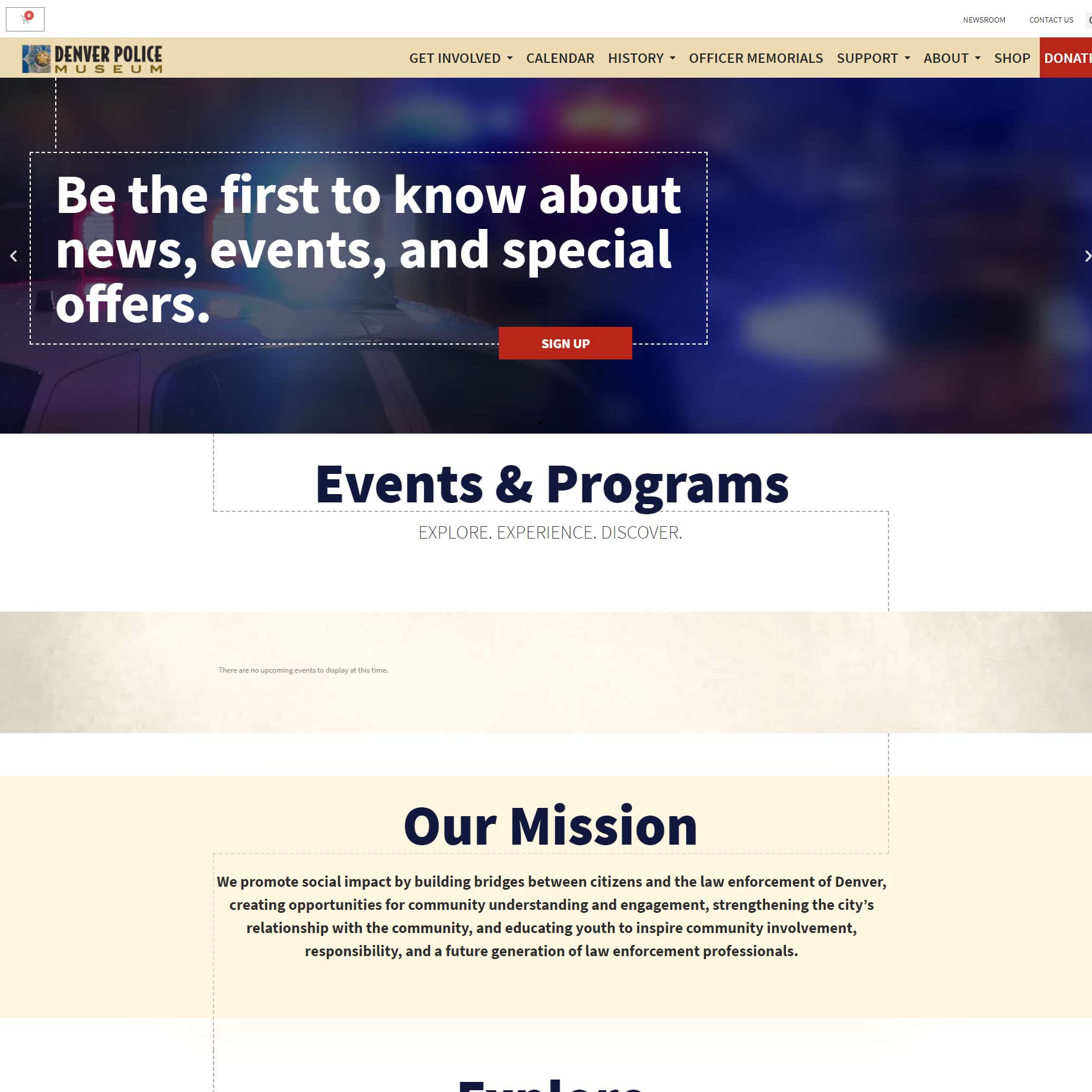 The website was moved to WordPress, allowing the team to make changes with ease. There are more features with unlimited access. Any future updates, including expansions, features, and the content will be easier to implement.
With a brighter and more engaging layout, the site has a stronger sense of the museum's narrative and the history they are dedicated to sharing.
News updates and upcoming events are prominent on the landing page, allowing visitors to see activities and the latest news and stories without having to look through the site. This ease of access will increase retention rates and helps drive users deeper into the website.
Elementor added functionality to the website, enabling a drag-and-drop interface that makes pages easier to edit. This allows the Denver Police Museum team to see how any updates will change the page they're editing before they publish it.
A timely Calendar was added to display upcoming events, including a calendar. Clicking on an event's teaser card will take the user to a detailed description of the event.
Reservation buttons were added along the bottom of the event cards, so people interested in an event can reserve their spot from the front page and the detailed information.
WooCommerce was added and prepared for future use to sell promotional merch, hats, shirts, and similar items. Now, all the team must do is load the items once they are ready to sell.
The GTMetrix Pagespeed score increased by over 20%, supporting any future Denver SEO efforts.
Thanks to the combined efforts of the Infront Team and the folks at the Denver Police Museum, they now have a beautiful website with a clear narrative of what they wish to accomplish. WordPress is set up to support their current and future efforts, and the Denver Police Museum team can now be sure any edits to the website are done with ease. Visitors will be able to find news, stories, and upcoming events without needing to leave the landing page, helping increase retention rates. And with a huge boost to their GTMetrix scores, the website will stand with other museum websites and take one step closer to the museum's goal of bringing Denver closer to their law enforcement.