The YMCAs of Boulder Valley, Pikes Peak Region, and Pueblo
We Help Them Help Their Communities
The Y is a nonprofit like no other. For nearly 160 years, they've been listening and responding to their communities through youth development, healthy living and social responsibility.
The Y was getting ready to launch the final phase of their international brand awareness campaign. Each region was supplied with digital advertising and marketing opportunities for regional directors to place in local markets. Unfortunately, not all of the local Y associations were ready for this final leap. Associations from across the state came together to identify online marketing gaps and discover cost-effective solutions to help them boost their local campaign efforts.
That's when they called us. Together, we leveraged the buying power of a regional network of associations to build a state-of-the-art digital marketing toolbox to boost their performance. Teams all across the state now enjoy working on our easy-to-use interface and built-in workflows.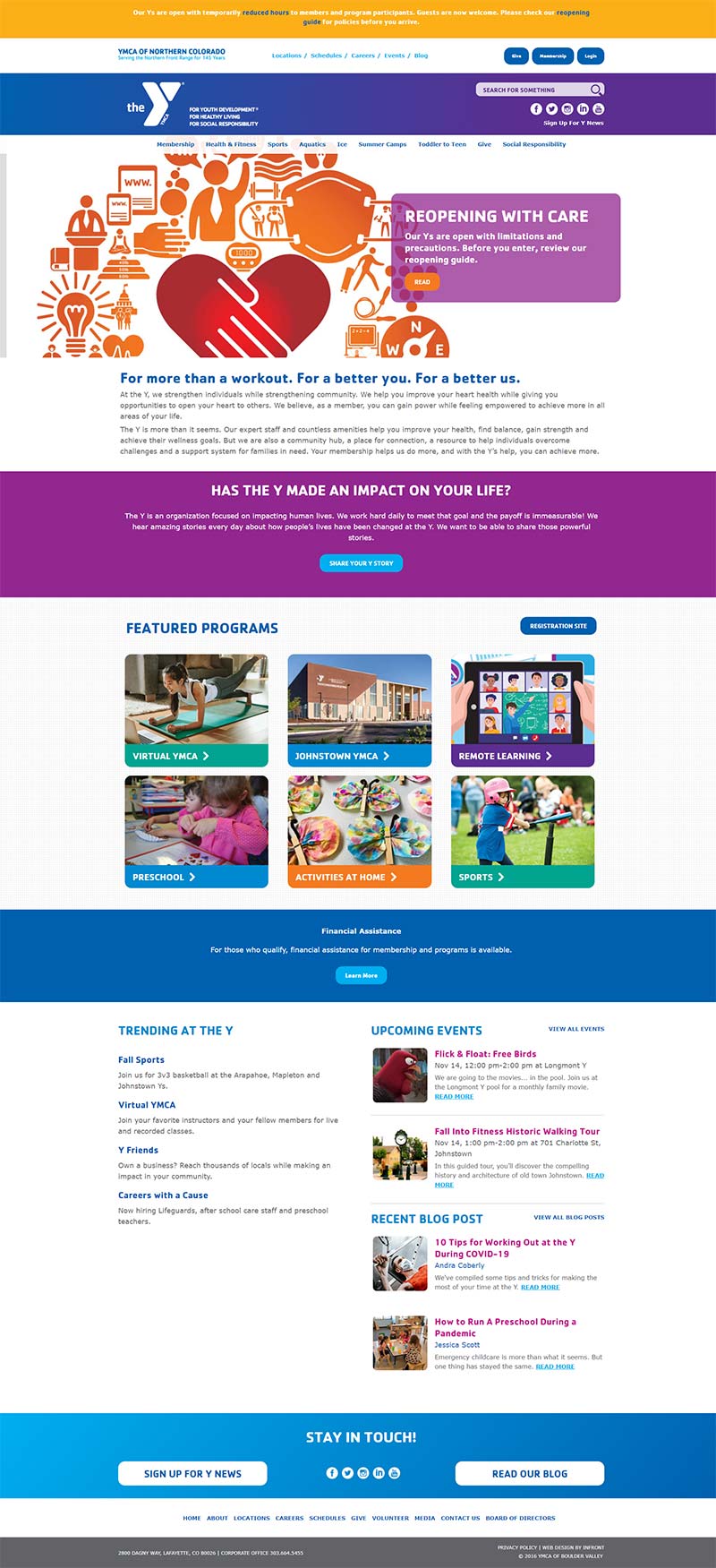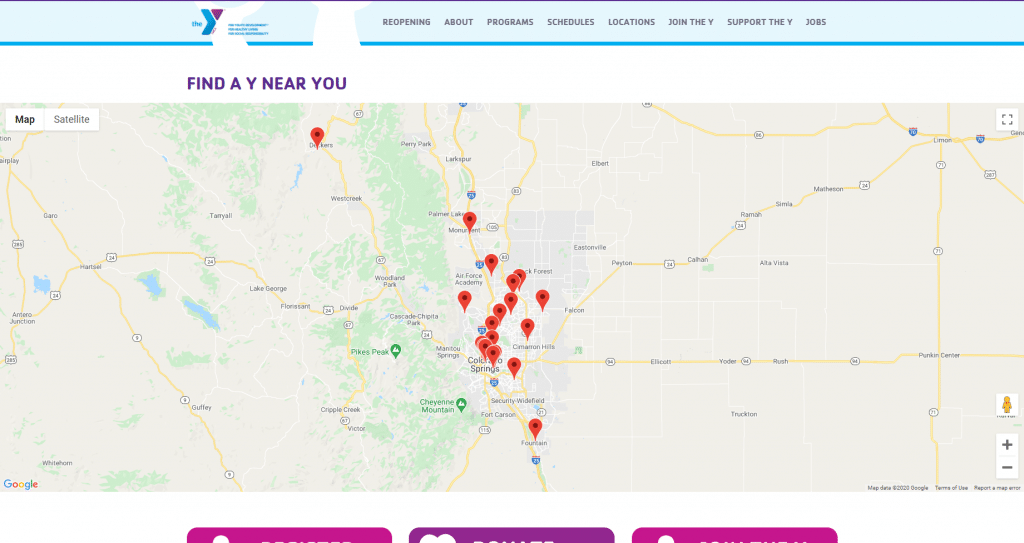 The Y needed to boost their digital performance and find solutions for the following gaps:
Websites were not mobile-responsive

Each association was using a separate vendor, getting varied results

Content management system was difficult for staff to understand, requiring constant training and troubleshooting

Outdated content and search engine optimization

Lack of digital marketing and content strategy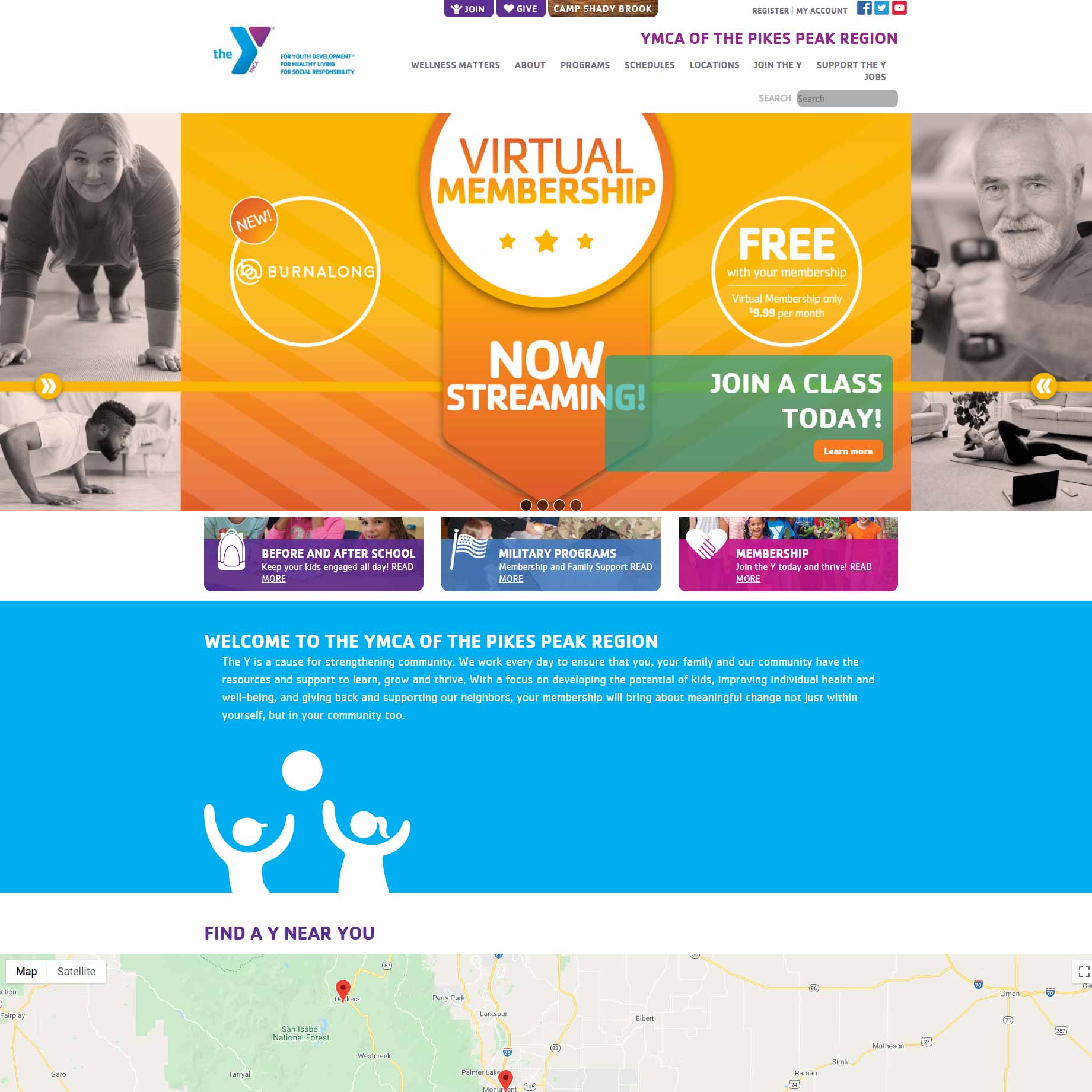 Design multiple mobile-responsive websites perfected to brand guidelines

Content marketing strategy, keyword development and site map

Centralize multiple sub-branded websites from varying regions and associations in one content management system

High functioning multi-user content management system with drag and drop features

Ongoing training, troubleshooting and technical support

Year-round maintenance package and CMS updates
Today, YMCA marketing teams across the state of Colorado are creating and managing content faster and easier than ever before with inline drag-and-drop editing, requiring no help from an internal web team. Multiple digital and mobile properties are housed in one content management system – making it easier to connect with YMCA members and deliver consistent experiences across the web, email, mobile and social media. Teams are excited to ensure in-depth training to regional teams, content quality and governance with approval workflows, granular permissions and version history.