The recent digital marketing plan data shows paid and organic search marketing drive the most visitors to businesses than social media and other sources.  As a marketer, such data plays an essential role in how you build your digital marketing plan. Basically, if you expect to grow online, you'll definitely need a strategy that's built around your core marketing objectives.
There are plenty of options in digital marketing, and your plan helps you to identify tactics that best work for your industry and audience.
Well, in this post, we'll help you create a plan that packs a powerful punch.
1. Define Your Brand
Let's face it. You can't market or grow your business if you don't know what your brand represents or how it's different from your potential competitors. Basically, a proper brand definition makes it easy for your team to apply the right marketing techniques.
Be sure to identify your unique business' proposition as it will help you anchor your brand the right way. Every business, small or large, has something unique to offer to customers. So, you need to identify that unique factor, which your plan should
reflect.
2. Define Your Objectives
What do you want your digital marketing plan to accomplish? Do you want more clients? To grow sales? Get more leads? Earn more subscribers? Get more downloads? Or, grow your brand?
Whatever you want to accomplish, it should be explicitly stated in your plan. Your entire team should know the goal of every campaign you launch. Without business goals, you're basically going on a bunch of blind dates while expecting anything.
Be sure your goals are specific, reasonable, realistic, measurable, and attainable.
3. Research Your Target Audience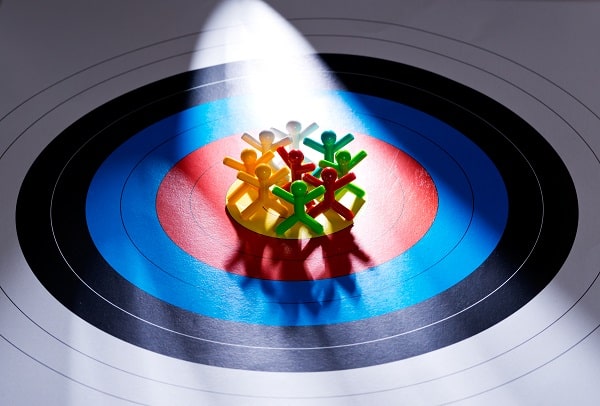 Now that you've identified your goals, you need time to research and understand your target audience. Knowing your ideal customer will make it easy for you to create personalized messages and marketing content.
Identifying their needs, problems, interests, and preferences is vital for delivering solutions that work for them. Go beyond the basic information by learning your audience demographics, including age, sex, career, job position, location, lifestyle, and
salary range.
It helps to know why they purchase certain services and products. Also, find out how they make purchasing decisions and what factors influence their purchases most.
4. Create Buyer Personas
After your comprehensive audience research, you can now create your buyer personas. Here, you're basically creating profiles for your ideal customer. This is an individual who needs your services or products and is likely to make a purchase.
Personas help you to identify platforms where your potential customers are and learn how they're using them. Keep in mind that buyer personas should be specific. It should highlight the distinct demographics of your potential customer.
Avoid using the industry stereotypes in creating buyer avatars. Instead, use analytics from the data you've already collected.
5. Choose the Right Channels
So, where are your potential customers? What platforms are they using to find information or interact with others online? Ideally, your selection of the right channels should be based on where most of your customers are.
Avoid picking channels because they're popular or competitors are using them. As noted before, your decisions should be guided by the customer data you've collected.
Your success depends on the channels you'll use. So, don't expect to have a strong presence on any channel you'll pick to use. Each channel requires a different amount of time, resources, and effort to work. Focus on picking channels that are likely to
yield results.
6. Plan Your Digital Sales Funnel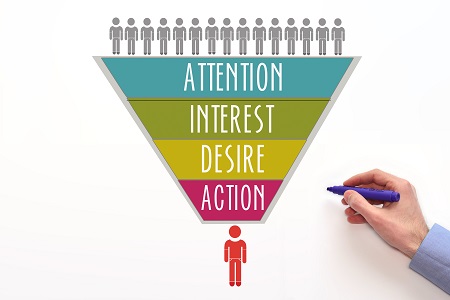 Before you develop your digital marketing strategy, it's crucial to plan your digital sales funnel. It helps you to understand better the steps your customers will take before making a purchase.
The basic elements of the customer's journey include discovery, research, purchase, and loyalty. You should know how your customers first discovered your product or brand.
Being able to categorize customers by the stage they're in your sales funnel is vital for your targeting efforts. For example, customers at the discovery stage may not be really responsive like those who have purchased your products before.
7. Evaluate Your Digital Assets
What assets should you use to attract your customers? Digital marketing success depends on the types of content you share with your potential customers. Some content types perform better in certain industries than others. For example, in the fashion
and food industries, visual content works best including video marketing.
Try to categorize your assets using the owned, earned, and paid media structure.

Owned media covers all the assets your company owns such website, blog posts, social media profiles, and visual content. It also includes assets
that you own, but are not available on your website.
Earned media refers to the attention or exposure your company has received. This can be through PR work, guest posts, company reviews, and proper customer service to your existing clients. The attention you get through these activities is known as
earned media.
Paid media involves paying a fee to earn attention from potential customers. Services you can you include PPC advertising, social media ads, and native advertising.
The goal of evaluating your digital assets is to help you prioritize those that work best for you. It also helps you to plan your digital marketing budget accordingly.
Digital Marketing Plan – Final Thoughts
Well, if you're struggling to create your digital marketing strategy, these tips will help you do that. You should use your plan when launching any marketing campaign.
Keep in mind that your digital marketing plan is not final once you create it. As you get your campaigns up and running, you'll want to continue updating your plan. It's also necessary to audit your content and marketing materials regularly when you get
your campaign data.
Your marketing plan helps to map out the actions you're going to take over a particular period. Also, ensure every team member is well-versed with your plan.
Do you have any digital marketing questions for Infront Webworks? If so, be sure to reach
out to us as we're here to help you.