Key Video Marketing Statistics: Learn why websites with video perform better with SEO.
Is it worth it to invest in video?
We will share some key video statistics to prove that now is the best time to make your first marketing video. These are the reasons you should be thinking about your video marketing strategy.
Types of Video include:
Vlogs
Video Interviews
Tutorials, explainer videos, how-to videos
Presentations
Product Demos
Product videos and reviews
Testimonials
Recordings of Live Streams
Video Ads for a product or service
Videos for your blog post
This year it's projected that video will account for 82% of internet content.
ROI of Video Marketing
In their 2020 report, Wyzowl found:
89% of video marketers say video gives them a good ROI.
83% of video marketers say video helps them with lead generation.
87% of marketers say video has increased traffic to their website.
80% of marketers say video has directly helped increase sales.
95% of marketers plan to increase or maintain video spending in 2022.
Animoto's Social Video Forecast also suggests that 91% of marketers are satisfied with the ROI of video on social media.
Consumers want information that's easy to take in. Research shows that it takes 1.8 million words in text format to communicate the same amount of information as a one-minute video. Videos are astronomically easier to consume than 1.8 million words!
And search engines are beginning to adapt to prioritize sites with video to meet the demand for quick and easily consumable information. So in order to maintain a successful content marketing strategy, businesses will need to publish consistent and valuable videos on their web pages.
The Content Marketing Institute's findings are similar. Both its B2B and B2C research for 2020 showed that:
71% of B2B marketers use marketing videos.
66% of B2C marketers use video for their marketing.
But there's more to it than that! Read on to understand why websites with video will have better SEO than their competitors.
1. Websites With Video Have a Boosted Google Ranking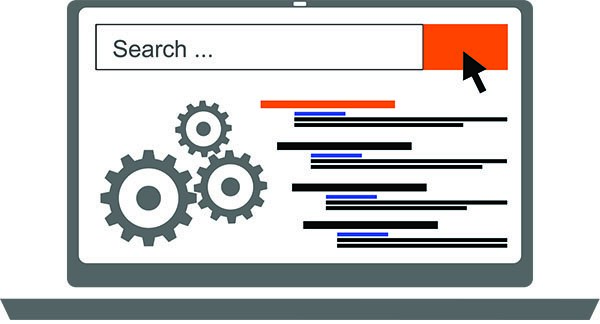 When Google assesses the relevance of your web page to a keyword it considers the text, image, and content.  By offering a combination of all three, you improve your ranking by showing Google that you'll offer a varied and comprehensive resource to the people using the search engine.
Do some keyword research to understand what will draw consumers to your video and include those specific keywords in the meta tags for the video. This will further optimize your ranking.
Also, be sure to include a video transcript. Not only will this make your content accessible to viewers with their sound turned off, but it's an opportunity to include more primary and secondary keywords on your site. The presence of those additional keywords will increase your relevancy to Google and help consumers find you faster.
2. Video Content is the Perfect Addition to Your Link-Building Strategy
Did you know that a URL in your channel info or video description counts as qualified referral traffic, which boosts SEO?
Try creating content that people (bloggers or other website owners) would want to share. Not only will that improve your link-building strategy but also brand recognition.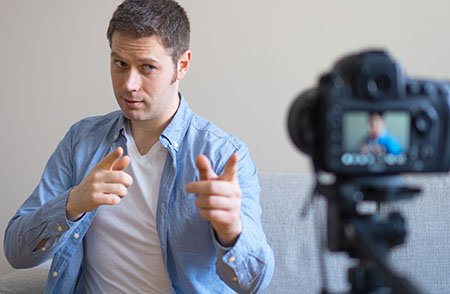 This is true even if you host videos on a YouTube channel rather than your own site. At the end of the day, increased views and shared links will boost the SEO of your video and page.
But if you want to directly benefit even more from your Youtube videos, direct people from your videos to your website. Include an incentive if they visit your site like a free trial or sample.
Also, consider including a brand cameo in your video. If link-sharing is a part of your overall brand strategy then make sure that your brand name is in the video. Use a watermark on the video or have a brief title or end sequence that includes your logo and website.
3. Use Social Media Platforms to Publish Video
Did you know that over 100 million hours of video are watched on Facebook every day? And videos on average get 135% more interaction than posts with just images.
You should focus on creating videos because shareable video content for social media posts is a sure-fire way to take advantage of the mass video consumption that's happening across all platforms.
There is a direct correlation between SEO ranking and social media share numbers. In short, sharing your branded video on social platforms is guaranteed to increase links and clicks.
No matter your industry, video is a great way to improve engagement on your social media channels, which will, in turn, benefit your SEO as well. Whether your target audience is Baby Boomers, Millennials, or Gen Z, video is a great way to capture their attention.
Another idea is to do a Facebook Live video. Live videos tend to get a lot more interaction than regular video posts. If you have a stronger following on Instagram, this totally applies to Instagram Live videos as well.
Also keep in mind that on Facebook, square videos get about 30% more views than videos in landscape. And almost 90% of videos are watched without sound. In other words, format your video to be square and include subtitles.
During the video creation process, make sure to do research on what formatting will be the most successful on each platform that you use so that your video is as successful as can be.
4. Videos Increase the Amount of Time Viewers Spend on a Page
Google Analytics factors in the amount of time that a viewer spends on a page. It's because the reason someone stays longer is that they've found relevant information to their search. So the longer they stay, the better the site answered their question.
Videos increase the amount of time that viewers spend on your website so that metric is boosted which improves your SEO ranking. In other words, including video means people stay on your site longer, which will help you rank higher on Google.
No matter what, be consistent. Eating a salad once doesn't give you immediate 6 pack abs. And posting one video with one relevant keyword won't bring you internet fame. The key is to post high-quality video content often and incorporate several relevant industry keywords.
Remember This
The key to every content marketing strategy is to continue to develop your information according to what people want to consume. Right now it's video.
Websites with video will be the successful ones.
Video continues to evolve. It's time to start using video so you can keep up.
If you need help producing video content or video editing, then contact us! We have an SEO program for companies big or small. Reach out to us for more info on how you can get more views, clicks, sales, and clients.
Learn why you should use video marketing for small businesses.