Worried your current web design isn't quite up to par?
As a growing business, offering an aesthetically pleasing professional website that provides a highly functional user-experience is crucial. After all, a poor website causes brands to lose customers which is simply money out the door.
With most people turning to the internet to discover new businesses, in 2019 your web design will make or break your company's goals.
We're often told what to include in a well-designed website, but we're unsure of the mistakes to avoid. That's where we come in to help.
Here are the eight most common web design mistakes and how to avoid them.
1. Too Much Going On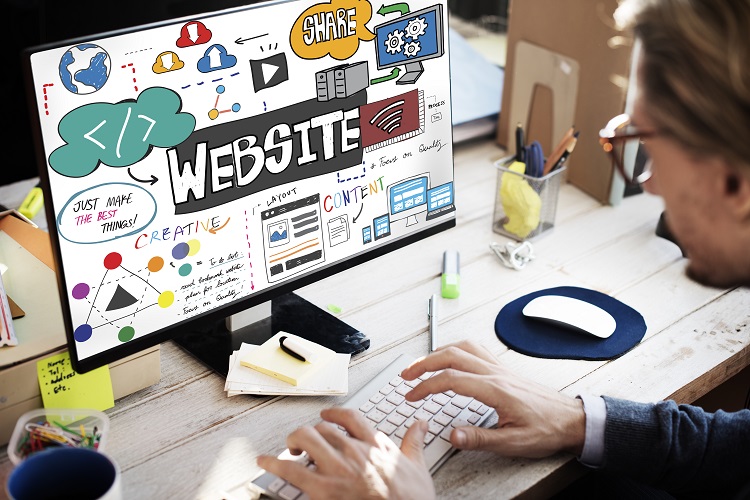 If your web design is busy with too much going on, visitors will become confused. This is especially so if the disorganized website features a range of typefaces, images, color palettes, and themes that don't even relate to one another.
If users can't understand what your business and website are all about within a few seconds of arriving, they'll get fed up and leave. In this case, often they'll turn to a competitor's website.
Websites packed full of tons of images, text, and videos will also take a while to load causing more frustration for users. Avoid busy designs like the plague!
This mistake is easily made when businesses don't have a clear idea of their brand image and think packing as much information into the website as possible is a good idea.
To avoid this, you need to sit down to strategize and plan exactly what your brand is all about so you can build your website around its core values.
2. Too Little Going On
On the other end of the spectrum, websites with next to nothing on them providing little information about their business to users are just as bad.
While minimalism is proving to be a good web design trend, it must be executed correctly. Enough information should be provided so the user can understand the brand and its purpose easily.
However, some websites are overly cryptic and simply leave customers guessing – not what you want. Relying too much on simple imagery and only a handful of short sentences with no clear direction isn't going to cut it and your visitors will look elsewhere.
3. A Poor CTA
One of the most common web design mistakes to make is providing a poor or even absent CTA (call to action).
A CTA is crucial for your website, as it commands your visitors to act. For example, CTAs can include 'Click here', 'Learn more', and 'Make a purchase'.
When it comes to choosing a CTA, simple and succinct is best. There should already be enough information on the page that visitors understand what they'll gain from acting, and what they'll need to provide. So, there's no reason to complicate things.
There's a fine line between being helpful and annoying, though. Keep form-filling to a minimum and always allow users a few minutes to browse the page before the CTA shows up.
4. Ugly or Irrelevant Images
The use of imagery is important in web design. After all, nobody wants to stare at lines and lines of text. Images can convey complex thoughts quickly, without users even having to physically read all the text on a page.
However, the incorporation of imagery needs to be done correctly. One feature of bad web design is using low-quality or irrelevant images on a website.
Using irrelevant images will confuse your readers and will make them wonder about the message you're trying to convey. They can easily become frustrated and click off.
Likewise, low-quality imagery will not give your website the professional and slick quality you're hoping for and may send users to question your expertise and authenticity.
5. Terrible Navigation
Navigability issues will turn away potential customers fast. Making your navigation menu hard to find or having a website full of broken links and confusing signposting will frustrate users and cause them to abandon your site.
Make sure all the navigational aspects of your website are easy to understand and notice. Remember that on the world wide web, people expect information to be delivered in an instant and if your website doesn't deliver, they'll look elsewhere!
6. No Mobile Site Experience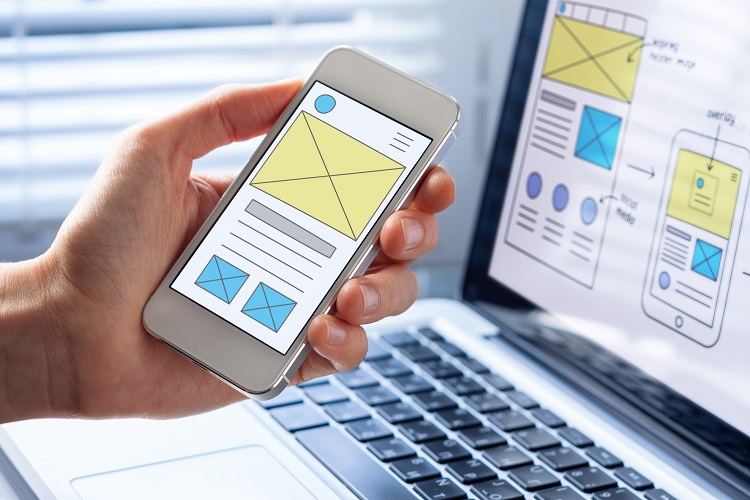 In 2019, having a web design that functions well when viewing on mobile is crucial. Today, people are constantly connected. In fact, over half of the web traffic comes from viewing on mobile!
If your site doesn't offer a mobile-friendly experience, it needs to be considered a priority. As users are seeking the optimal experience, they will click off and find a website that is more functional if necessary.
7. Poor Use of Content
A good content strategy is crucial to keep your website interesting and current to its users.
Content tells the browser about your business and the products or services offered, but it can be easy to go wrong with this.
Pay attention to how content is laid out on the page, and any fonts and text sizes used. Make sure you choose a legible and attractive font, or your readers may be turned off.
Likewise, make good use of white space so the website doesn't seem cluttered.
Content should be updated regularly too, or otherwise, customers may believe you've gone out of business. Provide readers with unique, informative, and fresh content. This also helps with your website's SEO.
Consider including an active blog to your website to provide your customers with value. In turn, this will gain their trust and will help you build a brand for yourself.
8. Lack of Contact Information
Believe it or not, but a lack of contact information is another common web design mistake. Obviously including contact information is a huge priority, otherwise, how on earth will potential customers be able to make a purchase or use your services?
Your 'Contact Us page should be clearly visible and always one click away. At the very least, it should be easy to find at the bottom of every page.
Ready to Improve Your Web Design?
With these web design tips, you're off to a good start in improving your online presence.
Remember, always keep your target audience and brand image in mind during the design process – from planning all the way up to post-launch analysis.
Not sure where to start? As a busy business owner, you may want to consider hiring a web professional. This way you can ensure you can offer an optimal user experience for customers that will ultimately lead to sales.
If you need help building a website that will wow, we're here to help. Whether you need assistance building a website from scratch or if you're looking for a complete redesign, we've got you covered.  Contact us for a free consultation!