Responsive Web Design
Have you ever wondered how websites adjust to different devices? Or why your website has trouble doing the same?
Well, the reason for this is simple. Your website is not designed for that function or screen size. You're not alone in this – not all entrepreneurs are aware of responsive web design.
If your website is not responsive, it is, a problem, because visitor retention, search placement, and website user interest rates, and time on site all go down if your website doesn't adapt to different devices. People are no longer browsing the internet only through their desktops, but their tablets and mobile devices with smaller screens according to their device width.
So, what does that mean for you and your business website? It's simple. Your website and more importantly, your company brand, can reap the benefits of responsive website design.
Here are my favorite 8 statistics that prove responsive website design works.
8. Responsive Design Integrates Social Media
Before you start wondering what social media has to do with web design, think about Wendy's. They handle their Twitter account with personality and sass. Because of the strength of their jokes, they pulled in more users than ever.
When using SEO-friendly web design, social media plays a major role. You see, even if you have a mobile-friendly site, at least 95% of adults interact with corporate social media.
Since most people have a social profile, it makes sense that they would follow their favorite brands. As such, having a strong social media presence can enhance a user's experience.
7. Speed Plays a Factor in User Retention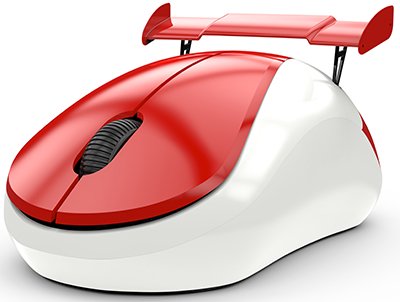 No one likes slow websites and often, people leave if loading takes too long. Think about how much frustration you experience when Facebook is slow.
Of course, the upside to this fact is great. Because increasing your website loading speed can prevent that loss of 7% in possible conversions. You can do this by optimizing certain elements on your pages.
The quicker people can access your content, the more likely they are to take a look around. Which leads to more customers in the end.
6. 72% of People Want Mobile-Friendly Websites
It can be disheartening to realize that even if your website is well made, people will still leave. But the fact remains that people are more likely to stay engaged if your site is mobile-ready. Your mobile phones have small screens and your site needs to adapt with fluid layouts, flexible grids, and different font sizes. Having a mobile site or a mobile version of your site isn't enough anymore. It needs to be a responsive website design.
It's also a new standard for maintaining an online presence. Appealing design with user-friendly navigation tends to attract users.
If your site isn't mobile-ready, then you're not alone. The majority of small businesses still use desktop design and have no mobile option. This can work in your favor if you acted upon it as soon as possible.
5. 77% of Adults Own a Smart Phone
Over three-quarters of adults in the United States own a smartphone. More than twice the percentage back in 2011. Today, it's impossible not to see anyone without such mobile devices.
It's not hard to see why. Because their ease of use and multitasking capabilities make them integral to daily life.
So, it makes sense that more people are going online through these gadgets rather than desktops. This is where responsive design and SEO come into play.

4. Almost 60% of All Internet Access is Done Through the Phone
Mobility is the new standard when it comes to interacting with the world. We send virtual memories and jokes all time. People often own different social media sites to keep themselves entertained.
It would be a risky move not to plan for that when you're building a website. It may repel future users. And that can dent your potential for finding business.
At the same time, you can show people your business right from their own smartphones or mobile devices.
3. 94% of People Judge Websites on Responsive Web Design
First impressions matter and that principle are even more important when it comes to web pages. If you encountered a website that looked difficult to navigate, you'd likely leave it. Like 94% of others say they didn't trust a website because of its design.
The same goes for a web page that doesn't adjust to fit on your tablet.
So much hinges on the design of your website that it can turn off potential clients. It can even drive you further down a search results page.
It can hurt the opinion people have about your business through word of mouth. Only, in this case, word travels faster because it's one tweet away
2. 50% of Total eCommerce Revenue Comes from Mobile
At the end of the day, the point of building a mobile-friendly site is to make more money.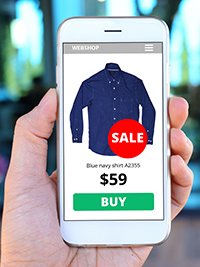 The statistics make it clear that half of us prefer shopping online.
Due to more people buying smartphones and better internet speeds, that number will only grow. In fact, the projected increase in mobile usage means more opportunities for everyone.
Following this trend will help your brand in the long run. All you have to do is take the leap and build a responsive website.
1. Google Prioritizes Responsive Web Design
While it may not seem like it on the surface, Google makes sure top search results are mobile-friendly. Since people use mobiles more over desktops that makes sense.
In fact, at least 82% of people tend to use their phones for business activities. This includes buying and selling products. These two facts combined mean there is more money to make on ads on mobile-friendly sites.
It makes sense that Google promotes businesses that convert potential users into customers. All it would take is a few adjustments so you become part of the top results.
Are You Ready to Reap the Benefits of Mobile?
It's obvious from the numbers that future consumers will trend towards mobile. If you simplify the reason, it's because mobile provide instant access. Couple that with, future growth potential, and safer online business transactions, and you can imagine the potential.
So, are you ready to take advantage of this technology? Because all it takes is learning about responsive web design. If that seems like it's a daunting task, don't worry about it.
Our blog offers up a wealth of knowledge that can help you learn about mobile websites. So, make sure you sign up for our newsletter for actionable tips on responsive website design and SEO optimization if you plan on doing it yourself, or contact us if you need assistance.
Whatever you may choose, remember that it's never too late to adapt to an ever-changing market. It's just a matter of building a solid game plan for the future. So why don't you start today?