Most businesses try to explore new social networks to get more leads. But it can get exhausting and drain your budget quickly, often with little results. If you're looking to leverage your current resources to gain some traction on your social media pages, email marketing can work well.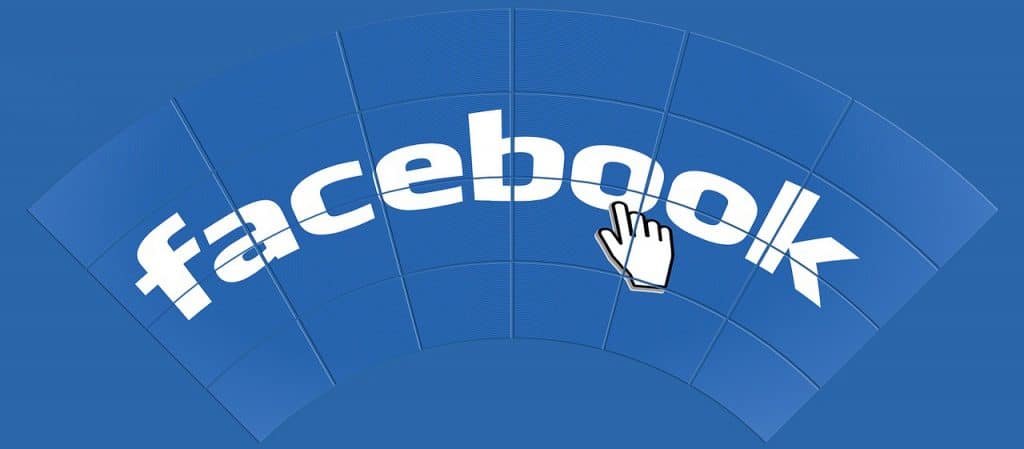 Email marketing functions with their own features like custom email addresses, email templates, and automation. But have you wondered if you could use a small and often ignored email signature as a reliable tool to get attention on your content that's outside email?
Most people use email signatures to position their email as a professional and legitimate business, but it will work more than an email sign-off if you leverage it right. It can strategically work for you, even if you are a small marketing team or a sole business owner.
1.Why you need an Email Signature 
Your email readers are busy. They expect value the moment they open the email. That does mean you have limited time and space to reach out with all your offers. While the email body will have the main message, it is the email signature that enforces your brand identity every time your email lands in their inbox.
Depending on how you use the email signature, there are ways to lead your readers onto marketing materials on other landing pages or websites. An email signature gives you the leverage to hold on to your readers' attention.
A professional email signature can go a long way in giving your readers quick access to your brand, and it also communicates a few positive aspects like
Personalization to your readers

Helps in high recall

Makes it relatable

It saves time for the reader to access links quickly
2.How do you make an Email Signature work for you? 
While your email signature can make it easy for the reader, it's equally essential it works for you to achieve your marketing goals – be it driving traffic to your website or making a sale. Some of them can be promoting your services or products or time-sensitive offers. Routing traffic to your intended webpage, increasing email responses and understanding your audience can help you get a cost-effective solution to your email marketing.
Not far behind is using social proof to boost your credibility. If you experiment a bit, you can use social media to your advantage. Because you already have a presence on your social media business page, linking it to your email reduces the need for a lead magnet. It also means you spend less time creating a landing page to attract your audience.
Pro tip: A "firstname@domain.com" can make a world of difference to how your recipients perceive you. Make sure you include this custom email address as well as your business website URL in the signature so that when this gets forwarded to someone else in the organization, they know who to reach out to. 
3.How do you use Social Media in Email Signature 
24% of small business owners don't use social media. For those that do, they aren't able to get the results they expect. But if you do use email to keep in touch with your subscribers, you can use social media in many ways to continue your communication all within the email.
The popular way is placing social icons in the email signature. With social icons, it makes it easy for the reader to understand your business right as they read your email:
Your business has a broader reach

As a business, you are available to communicate outside email

If your readers are socially active, it creates another channel to reach out to your business quickly.
Did you know that social media icons can work beyond placing the icons in your email signature? You can write about your social channels, how it helps your business and link to your customer testimonials on social media. It can help business prospects know more about your business and how it can help them. 
But if you are strapped for time, consider adding a social media link with a CTA (Call-To-Action) in the email – like Follow, Share, or Like page button.
4.Social media icons and why add a Facebook like us page 
While you can add as many icons in your email design, adding more than three can clutter the space leading to an overwhelming for your reader. Depending on which social platform has content that resonates with your audience, we suggest placing three that can give you the best results, like a combination of Facebook, Linked In & Instagram.
Because Facebook's Like button enables your reader to continue the association even after leaving the email, it's wise to consider it over the social icons. It's giving more value with less effort. Subscribers will be open to get status updates, watch any content shared by you, and browse through comments on your content. Because you stand to gain much more through a Facebook Like us button placing it in your email signature can boost business visibility.
Another reason to consider the Facebook Like us button as compared to other social networks is its reach. Facebook is immensely popular even among your audience who are yet to enter your email funnel. By linking to a Facebook Like us button, you're opening up opportunities to get more people in your email funnel.
5.How to add a Facebook "Like us" button to your email signature 
There are many ways to add a Facebook "Like us" button to your email signature. One is to pick the URL of your Facebook page and use this code to include it in your email signature. However, not all email providers might be compatible with this code.
An alternative to this is to create a Facebook Like button in any design software and pick the URL of your Facebook page to insert in it. Doing so ensures your Facebook Like button is visible to all your subscribers and allows them to take the action you want them to.
Once you insert the Facebook Like us button, make sure to use it to the optimum by promoting your most recent event or services and monitoring its impact from time to time.
In addition to adding a Facebook icon in your email signature, a tool like Wisestamp can help you spruce up your email signature further. It can add a personalized touch to the email signature.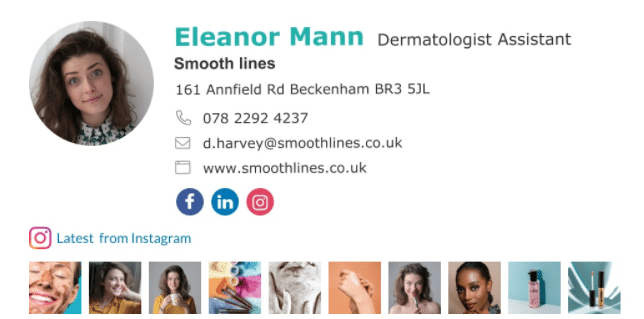 Conclusion  
Ignoring your email signature can be an oversight. But if you spend a bit of time working on it, it can reap rewards that keep your subscribers interested and engaged over time.
While social media icons can increase visibility in your email every time your email goes out, it's the use of the Facebook Like us button that can ensure your business gets maximum visibility to your priority services or events without putting much effort. It also means your social media page gets the much-needed attention without actually spending hours getting people to your social channel every day.