Are you suspicious that you have some toxic backlinks?
Backlinks are an essential component of your content's search engine ranking factors. Gathering quality external links to your site can boost your domain authority, which earns pages higher Google rankings.
The wrong kind of backlinks, however, can actually tank your rankings. Toxic backlinks can be every SEO marketer's worst nightmare.
Luckily, even the most toxic backlinks can be removed.
In this post, we'll discuss everything you need to know in order to remove links that are hindering, rather than helping, your Search Engine Optimization (SEO) efforts.
What are Toxic Backlinks?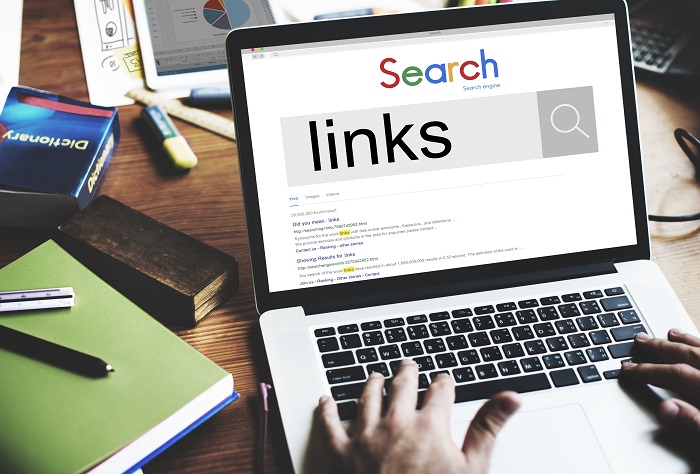 Backlinks are links to your site found on other websites. They function much like letters of reference for a job application. The more backlinks you can acquire, the greater your authority in Google's eyes.
A backlink strategy is thus an important part of most marketers' Search Engine Optimization (SEO) campaigns. On-page optimization is important, but at the end of the day, what other sites think of yours truly matters most.
Google values a site with a healthy amount of high-quality backlinks. Valuable backlinks are those found on reputable, non-spammy sites. They are also relevant, meaning that a site has deliberately linked to your content in order to support its own content.
It's possible to acquire quality backlinks by guest posting on sites with high domain authority. Generating fabulous content can also help you snag more valuable links.
Toxic backlinks, on the other hand, are those that can harm your Google rankings. These are low-quality links that reflect poorly on your site.
There are several types of toxic or bad backlinks. Be on the lookout for any and all of these.
Spam Backlinks from Spam Sites
Spam abounds on the internet. Sites can easily fall prey to spam of all kinds, whether it's through spammy comments on blog posts, spam emails, or spammy backlinks.
Sometimes spammy backlinks simply appear with no fault on your end. Others may be the result of link building networks or sites Google has deemed inappropriate for backlink purposes.
It's possible to acquire toxic backlinks from sites that have been impacted by a virus or malware, too. These function much like spam in that they are often out of site owners' control.
Backlinks from Non-indexed Sites
In order to get noticed by Google, sites must first be indexed. This involves first submitting a site's sitemap to the search engine giant, much like registering a car in a state.
Non-indexed sites may be new sites that have yet to be crawled by Google. Others may be slipped in under the radar in order to "cheat" the linking system. Backlinks on non-indexed sites are toxic.
Shoddy Links from Link Building Services
A lot of businesses invest in link building services, designed to acquire high-quality backlinks on relevant sites for specific content. While some of these services may be successful, others may simply gather low-quality links that harm your ranking overall.
These can be hard to catch, especially because initial link-building services may show a spike in search engine rankings.
How to Remove Links That Are Toxic
Toxic backlinks can compromise your search engine rankings in a profound way. So what does it take to remove them?
Luckily, you do have control over your own backlinks, even if they are toxic. Here are a few steps you can implement to ensure that toxic backlinks aren't harming your well-earned rankings.
1. Check for Toxic Links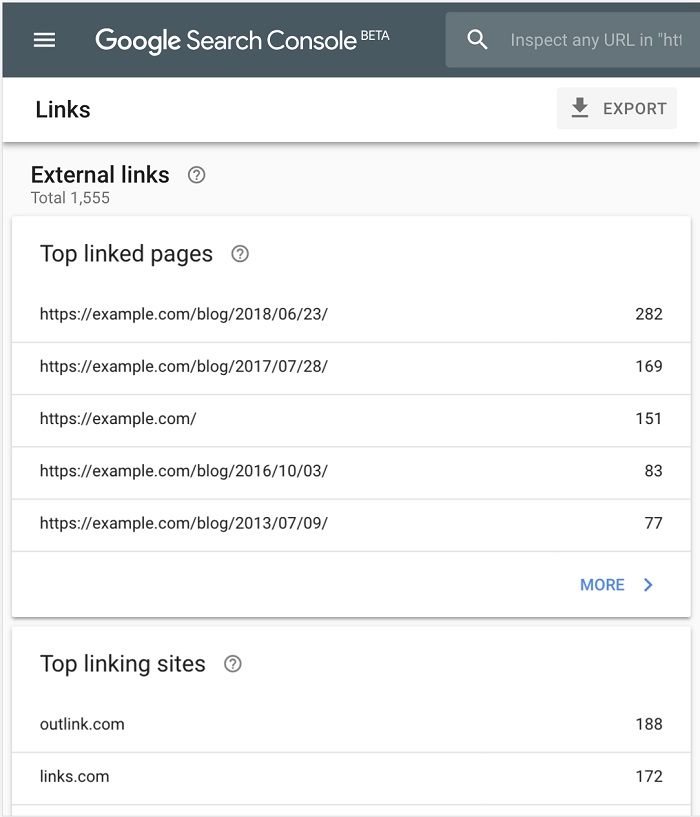 The first thing to do when it comes to toxic links is to check for their existence itself. You can do this by navigating to Google Search Console.
This is your headquarters for the circuitry behind your site, including its indexing and any SEO or content errors. In Console, you'll be able to find notifications of manual Google penalties as well as various errors that may compromise your search rankings.
Once you've logged into Console, select your "property"–the site that you manage. Select Search Traffic –> Links to Your Site.
Here you will find all the external links to your content. You may have pages and pages of links or you may have just a handful.
Inspect each link for toxicity. Note the ones that have relevant, useful intent. Be aware of those that look like spam or low-quality links.
2. Disavow Bad Links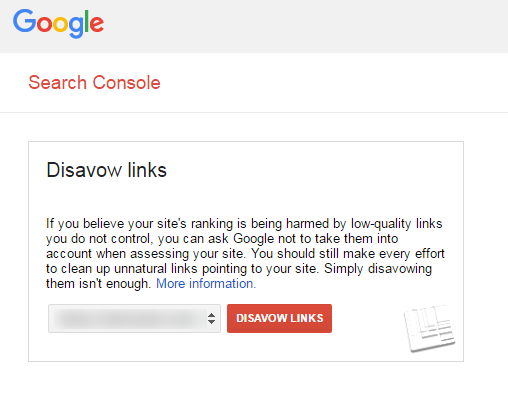 It's possible to immediately remove or disavow toxic links. When in "Links to Your Site" in Console, click "Download More Sample Links" for each site that you find "toxic."
Now you have the ability to disavow toxic links. Navigate to Google's Disavow Links tool page. Select your website, click "Disavow," and select "Choose files." Upload all of the sample links you just downloaded.
It may take Google a few weeks to process this disavowal request.
We also recommend doing the same thing for any sites indexed by Bing.
3. Reach Out to Site Owners
If disavowing intimidates you, you can reach out to website owners of toxic sites and request removal of certain links. This may be an option for links that are on non-spammy sites.
However, spammy or virus-infected sites may not be able to remove these backlinks.
4. File a Reconsideration Request
Once you've addressed all toxic links on Google Search Console, you may have to submit a reconsideration request to Google. This is especially the case if you have received a manual Google penalty for bad backlinks.
Reconsideration requests are relatively straightforward. One simply has to fill out Google's application, specify what happened and how you addressed it, and humbly ask for reconsideration.
These take a while to be reviewed, but usually, your search rankings will start to return to normal once Google has approved your request.
Final Thoughts: Removing Toxic Backlinks
Don't let bad backlinks harm your high Google rankings. Recognize toxic backlinks in Google Search Console and remove links that are generating Google penalties or poor SEO performance.
Even if you believe you have only high-quality backlinks, regularly check your list of external links to ensure that toxic links aren't holding you back.
Backlinks are only one aspect of the type of digital marketing strategy your business needs for comprehensive success and visibility. At Infront Webworks, we can help your business get noticed the right way.
Start a conversation with us today to learn more!