B2B research, ratings, and reviews company Clutch releases list of "Top-Ranked SEO & PPC Companies across a variety of Industries" and Infront Webworks was proud to be listed among the best Agencies providing SEO provider services for the Healthcare Industry. Companies make Clutch's list of top-performers due to their market presence, work quality, services offered, and client feedback.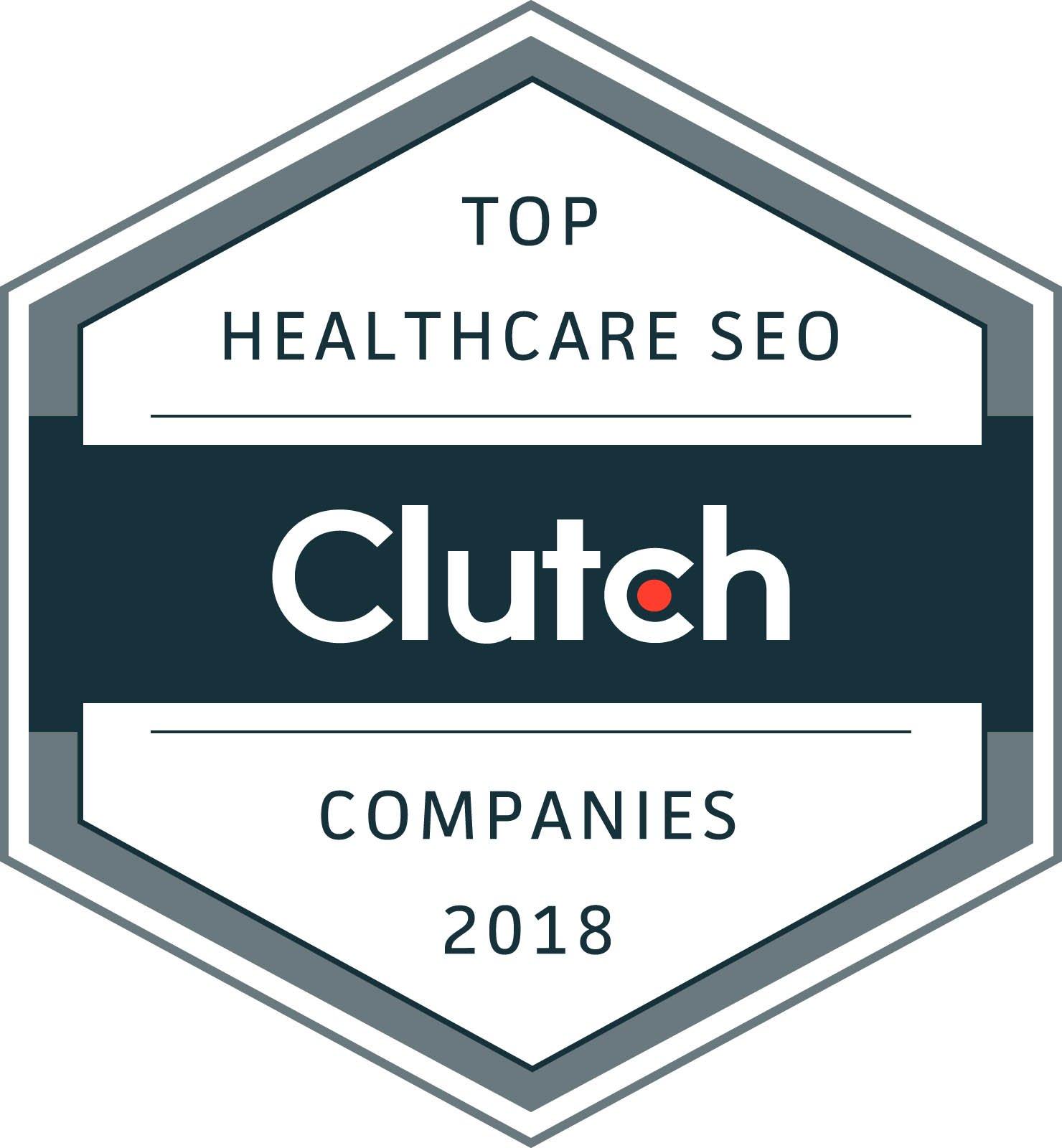 With more and more companies doing their diligence when selecting partners for their Digital Marketing and SEO provider initiatives, Infront Webworks wanted to assist potential clients in that process, and offer the highest standard in transparency. For this reason, they decided to partner with Clutch, an online ratings and review firm that dedicates themselves to identifying firms that deliver definitive results on a consistent basis for their clients! Partnering with Clutch enables them to set their Digital Agency apart from their competitors while sharing current and past client experiences with potential new clients.
Since its inception nearly 20 years ago, Infront Webworks has delivered top-quality digital services to clients in a variety of industries. Unlike many of their competitors, they focus on delivering unique digital marketing solutions that help clients enjoy better prospects in their niche markets. They rely on their quality, timeliness, and subject matter expertise to bring clients the results they need.
When asked about listing Infront Webworks on Clutch's agency directory, Michael Hodgdon, SEO & Marketing Director said, "We decided to work with an impartial Agency ranking service like Clutch with the goal to expand the level of transparency we provide potential clients in the decision-making process of vetting Digital Agencies. Clutch has personally interviewed and shared feedback from 17 of our clients, giving us potential clients some additional insight into what it is like to work with our Agency. Infront Webworks was recently featured in Clutch's press release as a leading SEO firm for the healthcare industry! While we don't limit our customers to just healthcare companies, our team is extremely knowledgeable in digital marketing and some of the nuisances that can sometimes be a challenge to companies in the healthcare industry."
We would like to give a shout out to those individuals who took the time to review us with Clutch! We wouldn't be considered a leading firm without the support of our awesome clients! Here are a few examples of what they had to say after working together with us here at Infront Webworks.
Infront Webworks currently has over 100 5 star ratings on Google, they have been finalists and have won multiple National and international awards for the work the team does in SEO and in addition to Clutch agency ranking service "The Manifest", ranks them international as a top SEO firm.
When they set out for a task, there isn't much that is going to stop them from achieving that goal. After seeing some of Infront Webworks reviews first hand you'll feel comfortable with choosing them for your next SEO project! If you would like to find out more about Infront Webworks, or if you would like to read the full reviews, please visit Infront Webworks company profile on Clutch!