Creating a Sustainable Website focused on UX and impact.
What is the longevity of your Website?
You don't get a warning in the mail notifying you that your website is out of date.  Most web developers or designers will advise a website redesign every two years.  After you hit that two-year mark, you are supposed to re-evaluate your site and decide if your website still accurately reflects your Brand.
Do I still outperform and stand out from my competition?
How much time has elapsed since the last time you launched a new website? The reason your website needs to be upgraded regularly is that the web is constantly changing and evolving. The expectations of your website performance by your users change as well. And the rate of change is only speeding up and getting more extreme.
The Things to Remember about Today's Web User:
Their attention span is extremely limited.
They want clear exact solutions
They are more likely to browse via mobile vs. desktop
They want the ultimate user experience (UX)
Visual content is extremely important
They value speed, ease of use and innovation
How does your website stack up to those qualifications?
The Challenges
Web developers and designers have been trying to stay ahead of the game since the internet was first introduced. Instead of focusing on today, we need to create websites that are scalable, that can adapt to the ever-changing environment and provide an optimized UX.  This will provide much longer shelf life for your website.
Web developers carefully build innovative websites with a blend of growth-driven design, progressive enhancement, and mobile-first. They also implement advanced styles and features that include strong content, amazing visual design, and intuitive navigation. After all, it's all about engaging and delighting your customers.
Each of these considerations will contribute to exceptional UX that delivers ultimate performance.
The Issues with Traditional Website Redesign
For those that have gone through a traditional website redesign, does that bring back memories of horrors and headaches?
Marketing has to focus on branding and messaging instead of business goals. It requires considerable cost, resources, and energy, and then the redesign runs over budget, drifts out of scope and doesn't get completed until way past the due date.  Websites get launched without the care and knowledge to help them succeed.
An inbound SEO and digital marketing strategy are needed to help users find the website, understand how visitors interact with it and apply what is learned. This improves the form, function and overall UX.
Growth-Driven Design (GDD)
When a traditional website is built and launched, the hope is that assumptions made about what the audience wants are correct.  The problem is that there is no guarantee and frequently those assumptions are wrong.
Growth-Driven Design is more adaptable.
This involves launching a more pliable website. Then observing the audience to see what the impact is to validate the assumptions and adjust depending on the results.  This ensures that the website features align with what the audience wants and needs.
This process implements a systematic development that can progress over the course of a year or more.  At the same time, it supports marketing progress.
Phase 1: Discovery and Pre-Launch Development
Based on the user's perspective, this phase involves setting goals, strategizing and persona research.
To start, interviews and keyword research should be conducted for the current website. Get user feedback about how people are arriving at the site, how they are interacting with it once they are there and the cause for any bounce rates or low conversion rates.
This information will validate any assumptions about how users visit your site and what value they receive once they are there.
Then the marketing and development teams need to come together to create a "wish list" with every possible feature or function that will improve the user experience and increase the site's performance for web development, SEO and marketing.
When the "wish list" is complete the list needs to be trimmed down to the elements that will have the most impact.  The list gets divided down into 2 columns. The "must-have" list and the "would like to have" list.  The items on the must-have list become the core purpose of the website.
Then the two teams work together and content and messaging are developed, the information architecture and wireframes are created, and design and programming take place.  Then UX testing is performed before the site launches.
Then we hold our breath and brace for audience impact.
This is where growth driven events start taking place.
Phase 2: creativity and observation.
All focus is on the site visitors and how they interact with the new website.
There are 4 Steps to this.
Planning – The website's performance is compared with goals to get a basic understanding of where things are. Decisions are made about what will be accomplished during each cycle.
Developing – Focus on traffic flow by experimenting with different items and deliverables. Content should be created based on user feedback and input from personas, and all departments. Tracking codes should be implemented into campaigns and target marketing should be used to drive traffic to the website.
Gathering Information – As the content generates data, it must be analyzed and validated. DO NOT MAKE ASSUMPTIONS HERE.  Content both verbal and visual should be optimized to help the audience to relate better.  The facts and findings should be documented for future use.
Integration – The new information should be shared with all of the teams so that marketing and sales efforts can be refined to reach target audiences more effectively.
Marketing goals should be supported during and after the redesign process. By utilizing growth-driven design, your website continuously evolves as the wants, needs, and expectations of your audience do.  This also develops a much stronger communication through all parts of your business as communication continues to improve the overall operation of the business and website.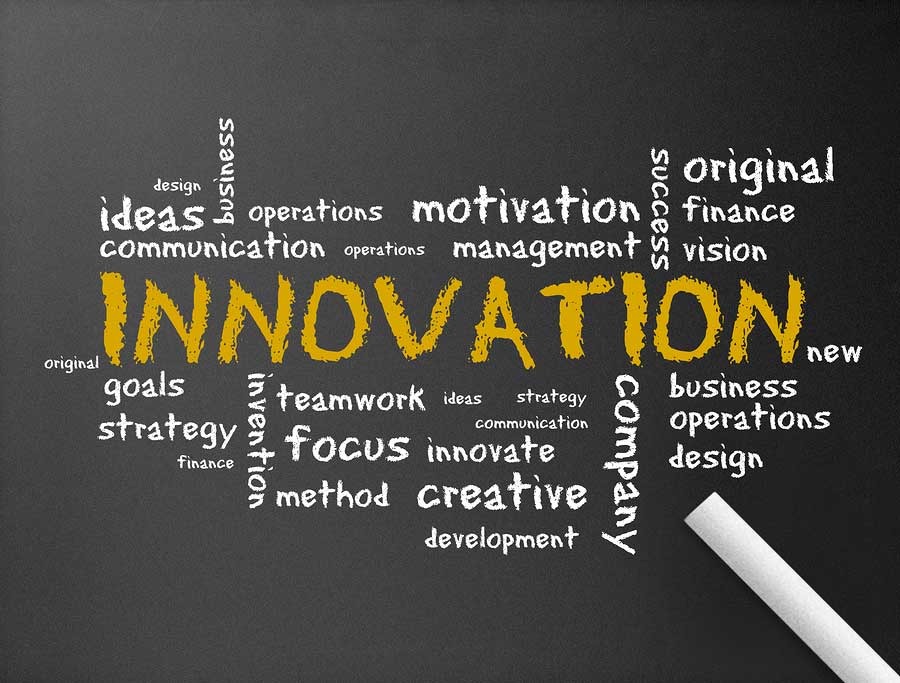 PROGRESSIVE ENHANCEMENT
Progressive enhancement involves building the core foundation first and then enhancing complexity from that infrastructure. The focus isn't on screen size, device or browser but on the content and UX.
By utilizing progressive enhancement, technologies are layered in a way that allows all user types access to the basic webpage content and functionality whether their devices are outdated or not.
There are three layers to progressive enhancement.  The core is the basic content and semantic HTML markups that reinforce the meaning of the webpage information by enabling text-based, speech-based user agents to properly navigate it.
The next layer is the website's presentation. This is the external style sheet or CSS that dictates how a webpage will look and allows the display to be altered accordingly to the visual-based user agents.
The last layer is the client-side scripting or JavaScript that allows for interactivity, when available, to improve usability.
Progressive enhancement is the way we should be building websites.  The style and script are wrapped around the content, so that no matter which user agent or device is used, visitors can still interact with content however their user agent needs.  It improves SEO by serving actual page content as HTML which is the easiest way to get search engines to crawl the pages. Progressive Enhancement focuses on building a solid foundation using only components that are the most critical to the function before the bells are whistles come in.  That way the UX is outstanding for all user types.
Website Redesign needs to stop focusing on now and start focusing on now and what is down the road. A website designed for adaptability and scalability for ongoing optimization is key for a website that ranks well and lasts.