Meta tag optimization is an "SEO 101" best practice – an "old" checkbox we all continue to mark in digital marketing. But they're more than keyword stuffing, when used correctly meta tags tell the user and Google's search engine crawlers what your page is about and how to index it. There are quite a few "types" of meta tags available for website use and optimization:
Meta description
Meta content type
Viewport
Title tag (this one isn't a "meta" but it's within the same category and placement)
Robots
Header [designation] tags
Canonical tag
Alt image tag
Keywords tag (this one just typically gets grouped in with title tag and meta description as it's typically all done at the same time.)
Language
and more.
Most of these tag types are nuance and not all entirely necessary nor supported across all browser types. For example, "geo tag" is supported more in Bing than Google – Google allows us to get down to a country designation while Bing allows a much deeper niche level to support optimization practices.
Title tag
A title tag is an HTML element that specifies the title of a web page and its associated content. Title tags are displayed on the tab in your browser, as a post title when shared on social networks and often in search engine results pages (SERPs) as the clickable headline for a keyword query (although Google will sometimes rename page titles). It is recommended you keep your Title Tag under 60 characters.
Robots Tag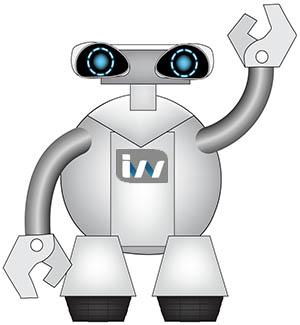 This tag has always been an SEO to-do, typically referred to as "robots .txt file" however, some question weather or not it's necessary. That is unless the intent is to NOT have a bot index the content on the page and only crawl the links. Otherwise, it's a given that the site will be crawled and indexed unless the SERPs are told otherwise (by your code).
Canonical Tag
This tag is typically used to avoid a duplicate content penalty. Whether your working with similar content across pages of your own website or syndicated content that could appear the same on other websites this is a good tag to implement to tell Google and other SERPs which page (content) to prioritize.
Meta Content-Type
This tag declares the character set for your website – it designates how to render your page to SERPs.
Header Tags
Represented as H1 <h1>, H2 <h2>, H3 <h3>, and so on – these tags have to do with content and designate the layout or structure of your page.
Headers not only aid in user experience making reading page content easier but it also helps outline header/topic importance. Typically your page title will be your H1, subheading H2, and so on.
But be careful to not overuse header tags. – an SEO best practice is to only have a single H1 per page while you can have multiple H2's and H3's
Alt Image Tag
With the influx of Rank Brain and our vastly intelligent phones, image optimization has grown tremendously in the last few years and has become of greater importance in the SEO world.
Another influence has been the ADA crackdown on websites – a visually impaired user enlists the help of a "reader" in their browser to help see all aspects of a website. The reader can only read the code within the website so the images have to be described via code and the buttons (ie. "click here" and "learn more") need to be more descriptive to the user.
Don't keyword stuff! Only use keywords if they make sense in the description of what the image is or is about.
Language
The language tag is important if users outside of your home country will be accessing the website. This tag is used to declare the main language of the page/website.
Meta Description – Part of Meta Tag Optimization
Sure, keywords are necessary and in today's experience-driven and instant result-oriented world. Adhering to user expectations is key, but the goal is to balance both. Though it only exists within the code of a website – your meta description is the first bit of insight into your page. It is the only info that a user gets within the SERP's. So it needs to be relevant and impactful.
We discussed title tag optimization in THIS post – which generally provides the topic of discussion on the page in which the user is deciding whether or not to click on. The impact comes from the meta tag. This is your opportunity to tell the user why they should click on your page and how it's relevant to their search (this is where keywords come in).
Typically, meta descriptions should be less than 160 characters in length, however recently Google has been allowing longer snippets on occasion.
Most CMS platforms today have this property as well as title tag and sometimes keyword property outlined for the Webmaster upon page creation (a "fill in the blank" style, if you will) – while others require user to install a third party such as Yoast or code it in manually; either way, it's a best practice and does provide SEO benefit.
To see the meta information on a page, right click the page and then select view page source. This will show you the source code which includes your meta tags.
What should be in your meta tag optimization?
So what should be in a meta description? First, through your keyword portfolio and outlined plan – decide the targeted keyword or words for each page of your website. Curate the content of the page around that keyword and variations.
Now think of one to two sentences that could be used to describe the page. Then include the keyword and entice a user to click – that's your meta description! Do this for every page of your website. It's a daunting task and it'll take a while but it sure will pay off!