On-site optimization refers to the work done on a website so that it ranks more favorably in the search engine results pages (SERPS) for keywords related to that website. It is an important process for all websites, but it is particularly detrimental to ecommerce websites because whereas other websites may only be used as a tool to simply broadcast information about a business, the website of an e-commerce business is the lifeblood of that business. So let's get into what on-site optimization is for an ecommerce website like BigCommerce, Shopify, WooCommerce and Zoey.
Relevancy
It is important to separate all products into related fields. If you sell candles, for example, you want to have a page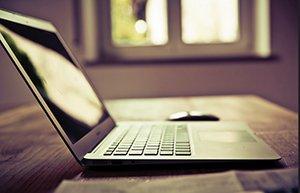 dedicated to each type of candle. Scented candles should have a separate page, and it should then be broken down into fruit fragrances, nature fragrances, etc. The more specific you can be on every page of your site the better. All the products on each page of your website should be as closely related as possible.
Content
The content on each page of your website should be relevant to one particular keyword phrase. That should be the product or service you offer on that page. Again, the reason to break your products out in as many categories as possible is to gain the advantage of showing up in SERPs for those keywords. Usually, about 500 words per page is what is recommended. Use highly searched keywords, but at the same time, write for people, not robots.
Meta Data
Metadata, which is the meta title, description, and keywords that can be added to each page of your website, should be the first place to look to optimize your site. It would be impossible to describe out exactly how to optimize this component because every CMS is slightly different. However, what you put in these fields is extremely important. Having proper metadata is at the foundation of a good long-term SEO campaign. Having said that, in order to know what you should put in the metadata fields one should perform keyword research for each and every page of the website.
Keyword Research
There are many tools that can assist you in performing your keyword research. Some of these tools are free and some aren't. The Google AdWords Keyword Planner is free. These tools will help indicate how often each particular keyword is searched for by the public, and how difficult it might be for your web page to rank for it. When you have chosen the keywords you think are best for each page go ahead and populate your metadata with the keywords from your research, keeping in mind the preferred character count of titles (under 60 characters) and descriptions (under 160 characters).
Site health
Finally, your site's SEO health is a critical indicator of how well it will be received by search engines. A website can be perfectly functional but have bad SEO health, and therefore be rejected or demoted by search engines. There are many factors that go into site health including broken images or links, missing or duplicate metadata, excessive header tags, and response time on pages.
At Infront Webworks our marketing team is seasoned in the most common ecommerce website platforms and is able to provide a model on-site, and off-site optimization for businesses of any model, including e-commerce. We are Google Partners, AdWords certified, and have the capability to take your website to the next level. Contact us today to learn how we can give you the edge on your competition online.