This past Tuesday January 12th, the Colorado Small Business Development Center organized a SEO & Digital Marketing event in Monument, hosted by the Tri-Lakes Chamber of Commerce. The promotional partners were the City of Colorado Springs, UCCS College of Business, the SBA. The event was sponsored by Ent. Bank, with Infront Webworks expert SEO team providing the training, and educational resources—a two-hour class on digital marketing for 2016.
Attendance was free. The 45 small business owners who attended were presented on the following:
Infront also hosted a Q&A session after the presentation as well as Google verification services.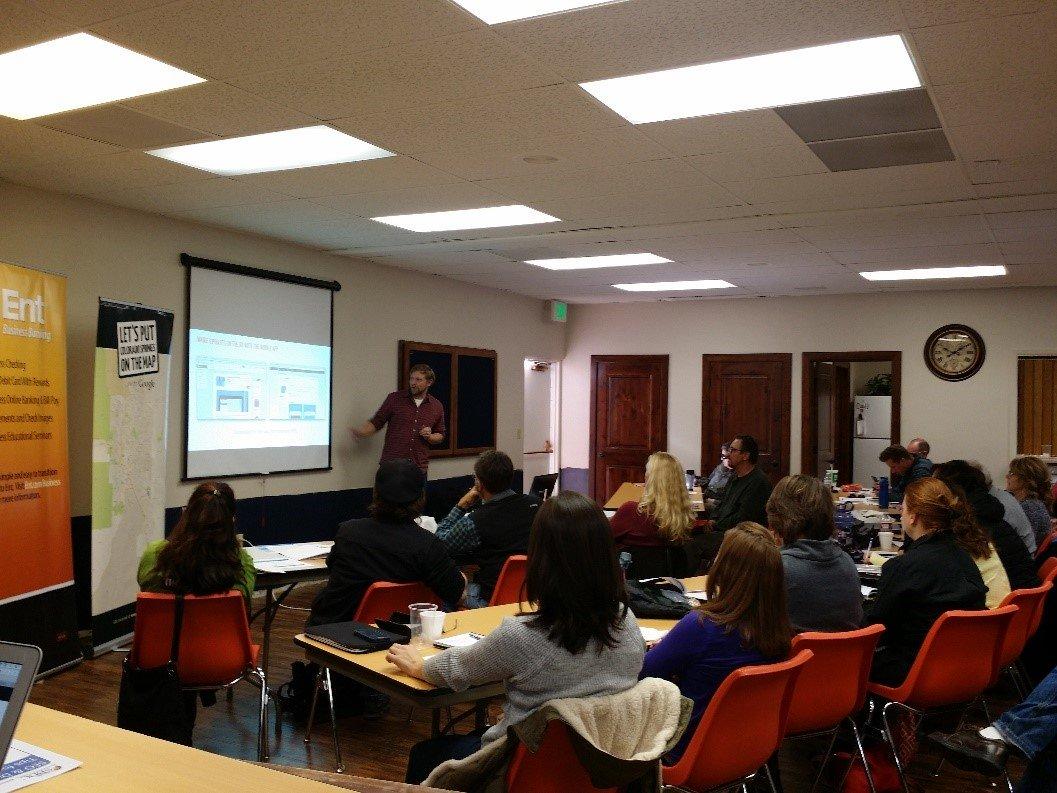 ---
Did you miss the event? Here's a recap:
Google's Ranking Algorithm has changed, the takeaway – links are greater than content.
The last 3 years of Google advancements have erased decades of "Old School SEO" practices. They're cracking down on manipulative links and content to create a greater search engine results pages (commonly known as "SERPs") for users.
Search is now semantic. Google has figured out intent based on a typed search term, it's no longer literal "Seattle beef" you'll also get results for butchers, restaurants, and review sites. The point is to diversify results, and deliver the most relevant options.
Google now uses machine learning within the organic algorithm (although they denied and were against the idea until 2012 when they published a paper about it).
This machine learning is how we now have images recognition and classification within the search engine.
The scary part – we've now developed algorithms that build their own new algorithms without any human intervention.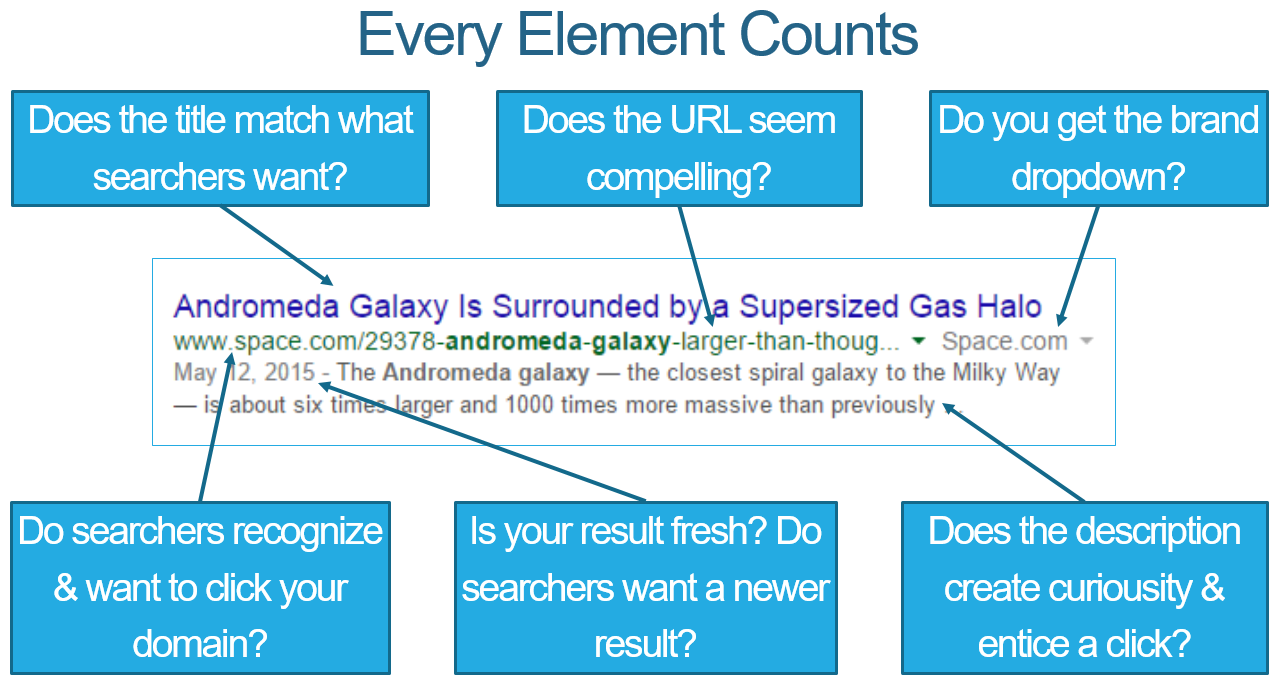 Clicks do not equal placement, but long clicks may have an impact (ie. Rand Fishkin Seeriouseats.com test).
On-Site Optimization for 2016 (searcher outputs)
Relative CTR
Short vs. Long-Click
Content Gap Fulfillment
Amplification & Loyalty
Task Completion Success
Elements of Modern On-Site SEO
Driving up CTR through branding or branded searches may give an extra boost
Your content needs to fill all the gaps in searchers needs. The language needs to be natural, semantic, spiderable, and above all useful.
Social is important. Pages that get a lot of social activity and engagement (even with few links) perform well. Though not an official factor the SERPs tell us it makes a difference.
New KPI's
Shares + Links per 1,000 visits
Return visitor ratio overtime (total visitor sessions ÷ number of returning visitors)
To keep up on all things Infront and to ensure you have a spot at our next event or meetup please visit our SEO Workshops Page, sign up for our newsletter, and follow us on social media. There's sure to be a lot more changes to come in 2016, stay up-to-date and in the know.