Implement the best schema codes for SEO and watch your site rise to the top.
Not sure where to start? Check out these 10 codes you should be using.
You've probably seen those rich snippet results in search engines. Want to know what they're all about and how you can have them too? Keep reading to learn how to use schema codes for SEO and better click-through rates.
Microdata that helps the search engines read and serve your custom content better is called a schema. The schema markup is in the HTML code of your site. When the search engines crawl your website and find this data, they format it neatly into the rich snippet that gets displayed in search results.
For example, in a rating-rich snippet, you'll see a group of stars representing a rating that appears under a website page title. The number of reviews also shows up beside the stars and the overall rating number. This is just one type of schema; there are many more to explore.
The most common use of structured data is for presenting specific details about products, creative works, places, people, and events. We've handpicked ten popular schema markup examples that you might want to use.
News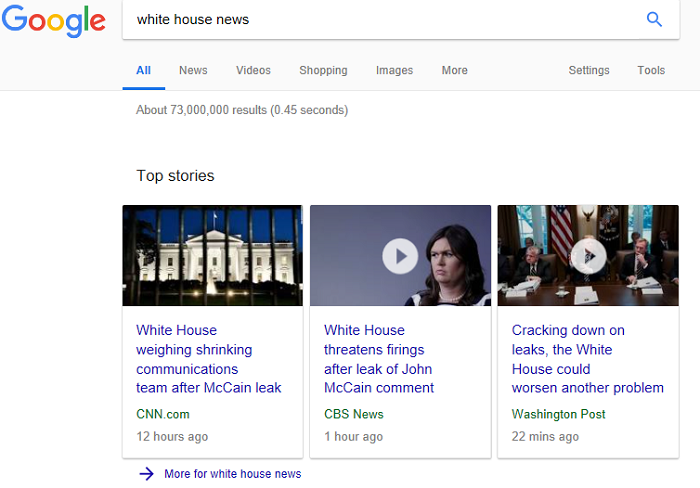 News websites include essential details about articles within their schema markup. News Article schema often contains several of the following:
Headline
Dateline
Date of Publication
Author
Editor
Print Edition Number
Print Version Information
Using schema for breaking news is a smart way to stand out from your competitors in search results. They are probably releasing the same timely information. Your rich snippet results are likely to get more clicks.
Articles and Blog Posts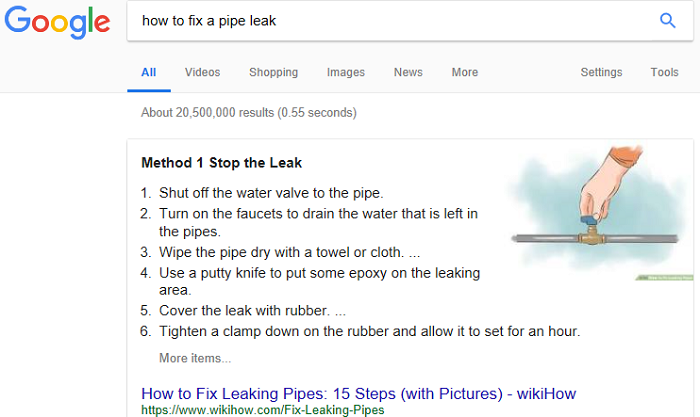 Within article and blog post schema markup you'll find information like:
Headline
Genre
Page Numbers
Word Count
Author
Date of Publication
Books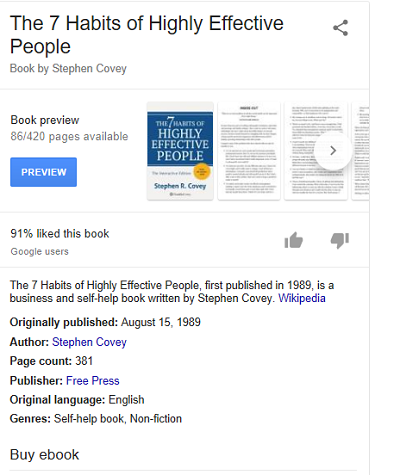 Because of structured data, the details displayed in the search for book results can include:
The Title
Author
ISBN
Illustrator
Characters
Publisher
Copyright
Series Number
Movies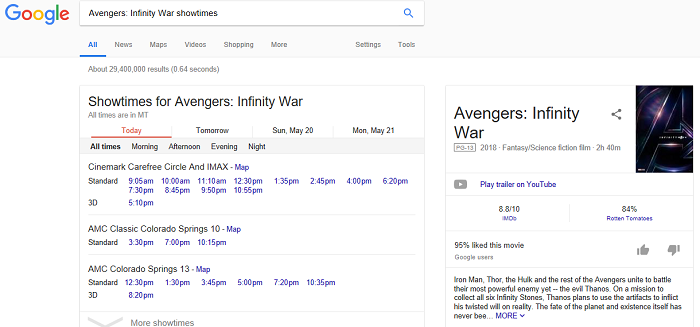 Many people search online for further information about new and upcoming movies. When using movie schema data, search engine results can provide formatted stats such as:
The Title
The Producer
Characters
Buy or Rent Option
Rating
Genre
Thumbnail Image
Embedded Video
Video Game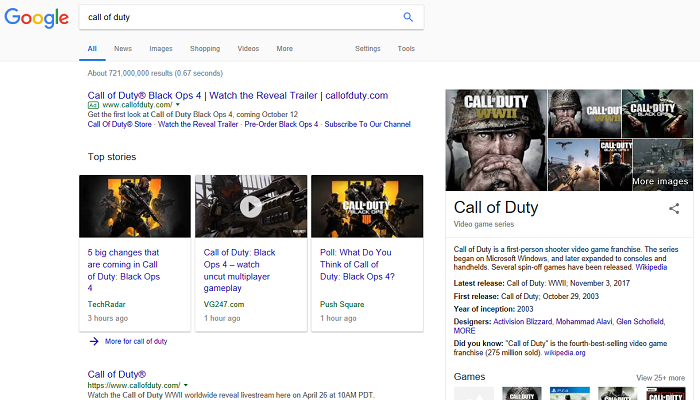 Game schema is used to provide useful information to gamers like the following:
The Title
The Producer
Characters
Rating
Genre
Buy or Rent Option
Release Date
Thumbnail Images
Embedded Video
Cheat Codes
Game Server Status
Recipe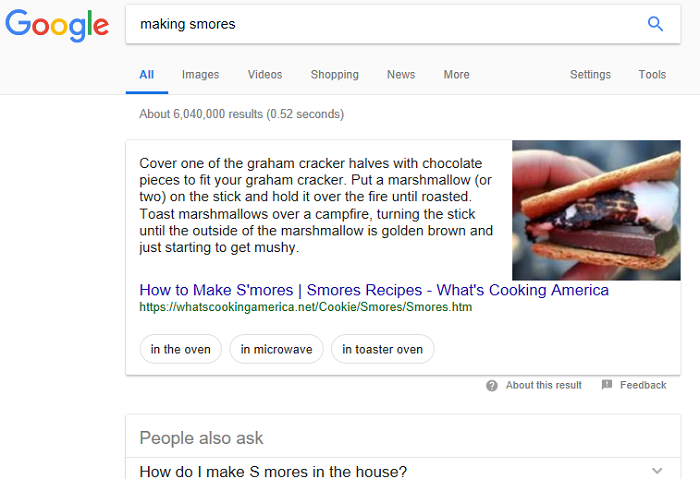 Recipes are hugely popular on the internet. Websites often use recipe schema to help make choosing the ideal recipe easier. With rich snippets created from a schema, you can see details at a glance without clicking through.
You'll often find helpful facts in recipe results like:
Thumbnail Image
List of Steps
How To Section
Cook Time
Calories
Ingredients
Ratings
Reviews
Map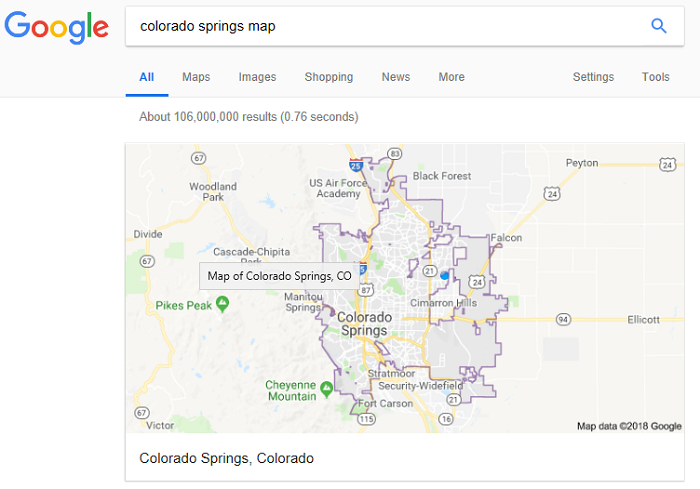 Parking maps, seating maps, venue maps, and transit maps are all part of the map enumeration schema. You can include slices of information such as:
Map Categories
Thumbnails
URL Links
Descriptions
Products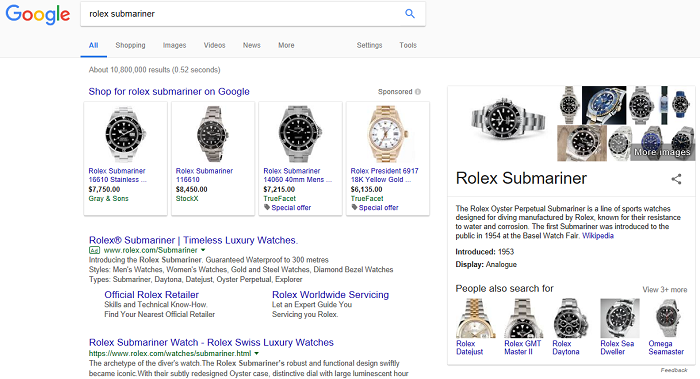 The product schema markup is for products and services such as ordering flowers, finding a concert ticket, buying a crochet pattern or streaming your favorite episode of Outlander.
Product schema options include these kinds of properties and more:
Name of Product
Thumbnail Image
Offer Details
Material Used
Description
Thumbnail Image
Product URL
Events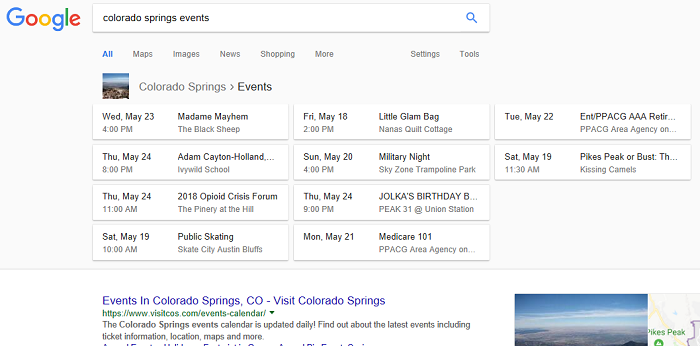 There are all kinds of events that get announced online. For a good reason too. Most people choose to look on the web to find out what's happening in the area of their choice. Business events, educational classes, festivals, concerts, comedy shows – they're all classified as event schemas.
You'll more or less find these details in event search results:
Subject Matter
Event Sponsors
Performance Information
Type of Event
Event Location
Actor Names
Ratings
Organizer
Composer
Admission Time
Date and Time
Maximum Number of Attendees
Performers
Cost and Sale of Tickets
Age Restrictions
Ratings and Reviews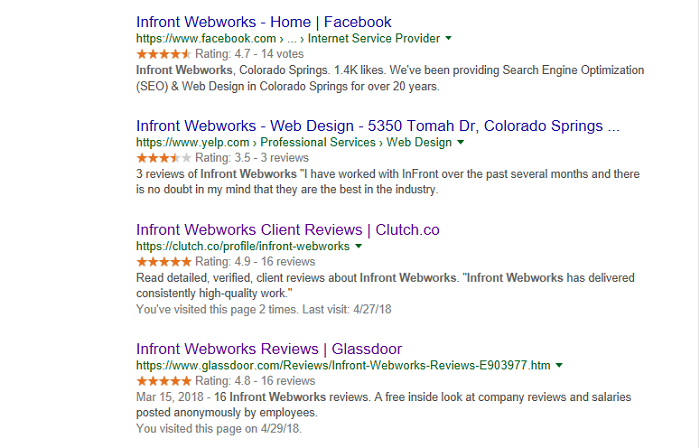 Rating and review schema is used to describe a review of a place, creative work, or service. It includes details such as:
Item Name
Official Rating
Subject Matter
Intended Audience
Comments
Number of Comments
Copyright Holder
Date of Publication
Will Schema Codes Get You Higher Rankings?
Google, Bing, and Yahoo maintain and recognize schema markup. The collaboration started in 2011. They use the markup code to display search results with enhanced descriptions, or rich snippets.
Schema helps search engines interpret web pages more effectively and equates to higher-quality search results. But what can schema do for you, the website owner?
Search results that appear with schema applied, inform the user faster. You're able to see details at a glance which helps you decide whether to click through to that page or move on to a more relevant one.
There is no guarantee that using schema to produce rich snippets will get you higher rankings or first-page results, but it can improve your click-through rates and do provide a better opportunity to produce rich snippets and one-panel results. You typically want to start with fundamentals of SEO like keyword portfolios, META Tags, and on-page optimization and implement schema as you get the fundamentals out of the way..
Need Help Implementing Schema?
The first step in adding schema to your website pages is determining which type of schema matches your content the best. Next, you'll choose the properties (details) that you'd like to include in your rich snippets. Lastly, you'll add the appropriate code.
If you need help adding schema markup to your web pages, Google has a markup helper that makes the process simpler.
What's the Bottom Line on Schema Codes for SEO?
You won't necessarily rank any higher by adding schema codes for SEO ranking purposes but when you do and it triggers one panel or rich snippet, you are more likely to see improved click-through rates.
Since the majority of websites are not using them, your pages will stand out in search results. You have nothing to lose by adding them to your code. In fact, in the future, they might be a necessary part of SEO.
Websites developed on the WordPress platform can take advantage of the paid and free plugins that make adding schema easily.