Trying to get more traffic to your site using SEO strategies? Are you making sure to avoid the most common SEO mistakes?
There are a lot of different things to keep track of and improve when implementing search engine optimization (SEO) strategies. Unfortunately, it can be easy to miss some important steps and tactics. It's important that you know about the most common SEO mistakes so that you don't make them yourself.
Below we'll look at the 7 most common SEO mistakes and we'll tell you how to avoid making them when trying to increase your search ranking.
1. Choosing the Wrong Keywords
One of the biggest mistakes many website owners make when attempting to improve SEO for their site is to choose the wrong keywords.
Before creating content or adding pages, it's important to do plenty of keyword research. You should choose wisely when deciding which keywords you're going to target with your website. Choosing keywords that are too broad or that people aren't searching for can be a real problem and can make it nearly impossible for your pages to rank.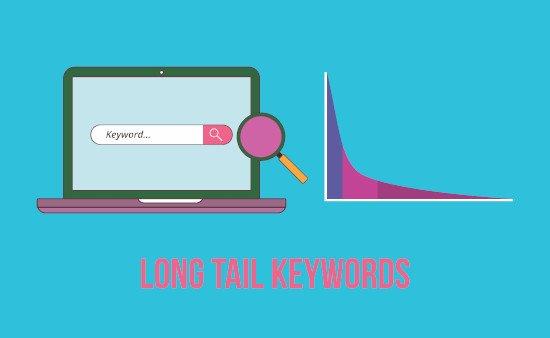 Instead of using broad one-word keywords, it's more important to use long-tail keywords. Even if they're not searched for as often your site will be more likely to get traffic from them if they are more specific. The competition from other sites will often be lower.
However, while you should be using keywords be sure you're not overdoing it. Keyword "stuffing" can lead to Google penalties if you're not careful.
2. Ignoring the Technical Side of Things
Another mistake people often make when trying to improve SEO is to overlook the technical side of things. While creating content and performing keyword research can go a long way in improving your site it doesn't help much if the behind the scenes stuff isn't taken care of.
It's important to optimize title tags and meta descriptions, add image alt tags and create XML sitemaps. It's also crucial to improve the speed and performance of your site while also making the overall user experience great.
Focusing on the technical side of your site is important for moving higher in search rankings because Google doesn't want to send searchers to sites that load poorly or aren't easy to use. Improving the technical aspects of your site will also make it much easier for Google to understand what your site and it's content is all about.
3. Not Optimizing For Mobile and Voice Search
Mobile search and voice search are both more important than many website owners realize. It's a big mistake to neglect mobile and voice users, so a great SEO strategy should include ensuring that a website is optimized for both.
Both of these types of searches are especially important to pay attention to if you're working on SEO for a local business. Many people search for local goods and services on mobile devices at the exact time they're ready to make a purchase.
To optimize your site for mobile it's important that your website uses a very mobile-friendly website design. Your site should load quickly and effortlessly. Using a responsive design for your website or making sure your site is Google AMP-enabled can be a great way to do this.
When optimizing your content for voice search, you need to also make some changes to make sure it is easier for users to find your site. Most of all, optimizing your site for voice search requires that you're writing conversational content.
4. Focusing on the Short Term
Another big mistake website owners make with SEO is focusing on the short-term only. Don't lose sight of the goal and instead make sure you're creating a full SEO strategy that will be able to stand the test of time.
In some cases, spammy SEO techniques or black hat SEO tactics may work for a while but will probably harm your site later on down the road. Instead of using unreliable tactics to get quick results it's better to build a website that is user-friendly and that actually helps your ideal audience or customer. Keyword stuffing or over-optimizing your site can also backfire.
Focus on the user first when creating your site and your content. By doing so, you'll be sure to create a site that will not only have great SEO now but will maintain it later on down the road as well.
5. Forgetting to Measure Your Progress
Many website owners also don't understand the importance of using analytics tools and stats to measure the progress they're making on their SEO efforts.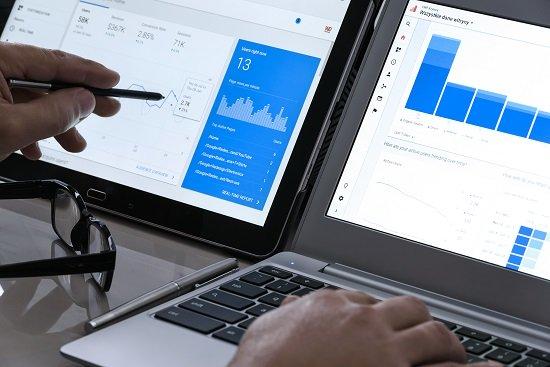 It's not always easy to determine which actions you're taking for SEO are helping and which ones are wasting your time. Luckily, there are plenty of great tools out there, both paid and unpaid, that can help you measure your progress. Google Analytics and Google Webmaster Tools are both helpful to use when measuring your site's progress, but there are many other tools out there as well.
Much of your site's improvement in search results will come about by checking your current progress and tweaking your pages accordingly as time goes by. Don't underestimate the importance of consistently monitoring and measuring your SEO progress.
6. Not Using Internal Links
Another big mistake people make when it comes to improving SEO is not using an internal linking strategy. While most website owners understand the importance of getting backlinks directed towards their site, many of them don't realize that it's important to add internal links within their own pages and content as well.
An internal link is a link that is directed from one page on your site to another page on your site. When creating content, it's important to include an adequate number of these. Internal links are crucial for improving your site's SEO.
Internal links can help Google understand your content and better understand how each page on your site matters. However, don't overdo it and over stuff your content with these types of links. Make sure all of the internal links you add to your site are completely natural and relevant to the content they are used in.
7. Not Improving Your Bounce Rate
Bounce rate refers to how many people visit only one page on your site versus how many people visit more than one page. A person who "bounces" from your site has visited one page of your site without clicking onto at least one other page.
A high bounce rate is bad for SEO because in the eyes of Google it may mean that your site doesn't provide value to visitors. It's important that you look for ways to improve your bounce rate.
Internal linking, as mentioned above, is one great way to improve your bounce rate and encourage more people to stay on your site for longer periods of time. Additionally, excellent calls-to-action (CTAs) in your posts are a great way to improve your bounce rate as well.
Correcting These SEO Mistakes Once and For All
If you're making any of the SEO mistakes listed above you may not be seeing as much traffic growth as you want to. Make sure to correct the above mistakes if you want to ensure your site's SEO is exactly where it needs to be.
Looking for more help with SEO?  Contact us today to learn more about what Infront Webworks can do for you.