In this fast-paced world, everyone is on the go. Hustle, hustle, and hustle. Everyone is constantly rushing to get from one place to the next, and smartphones allow them the opportunity to seek out answers in a micro-moment. These devices have become a necessity in modern society.  "As many as 80% of US smartphone users do not leave home without their cell phones."
As people seek out answers in a hurry, mobile search has become more important than ever. "61% of smartphone owners perform searches on their smartphone every day." Of those searchers four out of five searches via mobile devices lead to a purchase, often within a few hours, one study showed. Compared with other devices, the mobile phone showed the highest conversion rate, with nearly 80 percent of mobile phone searches ending in a purchase. And, nearly three out of four of those mobile phone searches that converted brought the customer into a brick-and-mortar store. The convenience and instant gratification (micro-moments) are unmatched to any other internet-capable device. The really crazy thing is that, because advertisers have been slower to move to mobile, there is a great chance your competitors are not there yet. It is a wide-open platform in many markets!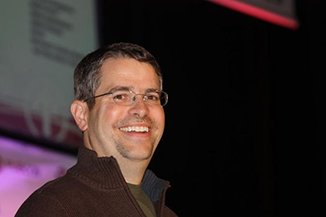 All though many of our clients were very fast to adapt to Google's algorithm change coined "mobilegeddon" on April 21st of 2015 and adjusted their websites to be responsive (or at least redirecting to a mobile compliant version of their website) to keep their coveted organic search placement, many did not embrace the idea of utilizing Google's Adwords for mobile (mobile extensions) to further drive traffic to their website.
All campaigns below have been optimized for mobile and the mobile display network (including advertising within mobile apps) for advertising. Each campaign has been optimized differently according to client needs, and the results follow:
In the above shot, this is an example of what adding mobile advertising on both the search and display network can provide for a business. This was a pre-existing AdWords campaign that we added mobile campaigns to. As we see, the infinity signs increase because there is no historical data to compare to over the course of 60 days. Though, by adding the mobile campaigns we see an increase for Impressions of 1,600.2%, an increase in clicks of 2,480.24%, an increased click-through rate of 52.35%, and overall reduced the cost of per click by 92.45%

In this above segment, this was taken from optimizing current campaigns for mobile ads as well. After optimization, we saw one campaign had an increase of Impressions of 8,466.1%, increase in clicks of 933.33%, and overall reduced the cost per click by 58.34%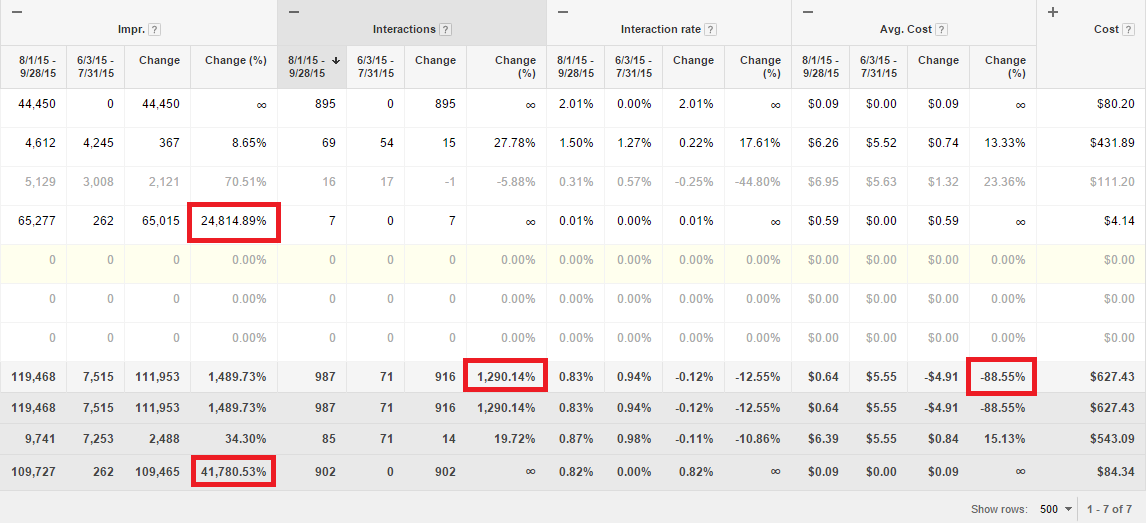 In this above photo, we see a campaign that was already using mobile advertising. After optimizing this campaign specifically for re-marketing and Display Network ads (including mobile app advertising), we see a jump in the mobile campaigns for Impressions by 41,780.53%, an increase oval in clicks by 1,290.14%, and an overall reduced cost per click by 88.55%.

This screen capture was taken from the same AdWords account as the second photo. As we can see, after optimizing for mobile we see a 98.68% increase in calls and an overall reduction per call of 41.03%

This campaign we see an increase in calls by 91.91% and an overall price reduction per call of 51.48%.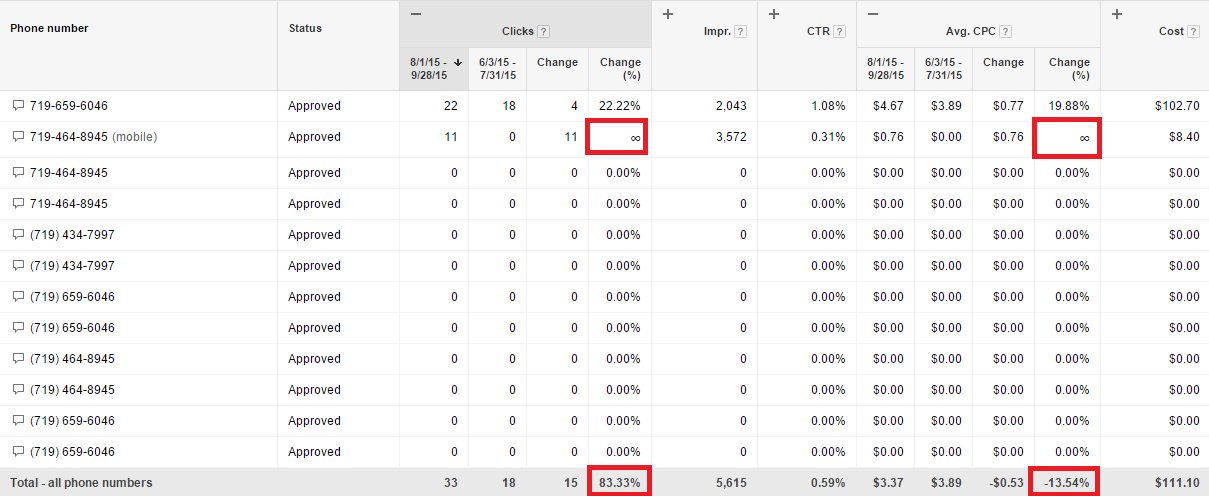 This is an example of adding mobile advertising to a pre-existing campaign. Keeping in mind that mobile-optimized over 2 weeks got 50% of the calls as the original campaign over 60 days. With this, we see an increase of 83.33% overall click-to-calls and an overall price reduction per call of 13.54%.
Between March of 2012 and April 2013, 327 advertising accounts were studied across 12 different industries. Automotive, travel, retail, healthcare– you name it Google studied it.
External factors like the impact of seasonal marketing trends might be taken into consideration to ensure that only the effect of mobile ad presence would influence the results. All the results of previous studies were compiled to represent advertisers across many verticals.
The results rang a familiar bell. Back in 2011, "89% of search ad clicks were incremental to organic clicks." Now, with the combined 327 studies of smartphone ad trends, 88% of mobile search ad clicks are incremental to organic clicks. Basically, even if the mobile PPC ads were absent, organic traffic would not have made up the difference.
The results of this smartphone study reveal a lot about how advertisers should be approaching their marketing strategy. Across all industries, there was more than 80% incremental click rate from mobile search ads. Healthcare came in with the lowest incremental click rate at 83%. If you look at the big picture, that's still a significant number of clicks the paid mobile advertisements are generating.
What does this mean for you? Well, everyone knows the importance of organic traffic. Creating quality content and utilizing search query statistics to help promote your website's rank in SERPs is vital to a business's success. Yet, paid advertisements can be just as important in promoting traffic. In fact, paid advertisements compliment organic traffic strategies.
To ensure your business is efficiently marketing to mobile search users, implementing paid advertisements into your marketing campaign could greatly benefit your websites presence on search engine results.
Now that Google algorithms are taking a user's location, the time of day, and other contextual elements into consideration when pulling up search results, it's important to figure out how to fit your business in with these vital mobile trends. Users want instant gratification, and if your business shows up in an advertisement and an above the fold organic position, you'll likely see an increase in web traffic all around, but assume for a moment your business comes up number 1 in the map pin, number 1 in the organic listing and number 1 in the Adwords PPC Ad. Depending on screen size your ad can take up as much as 60% of the listings on the results page for that search. There is a variety of click through vs search results placement studies out but it is safe to awesome at that point your listings are receiving just over 50% of available clicks for that keyword.
Using Google's AdWords Paid and Organic Report can give you the upper hand in both your PPC and organic traffic strategies. Studying which keywords work in your paid advertisements can help you optimize your website to increase organic traffic. In SEO, the more often your website appears on a SERP, whether it's through a paid advertisement or not, the more likely users are to "trust" your product or service. After all, you can't trust a complete stranger. But, utilizing the power of the symbiotic relationship between organic traffic and mobile ads, your website's appearance on SERPs will give users the vote of confidence they need to click-through.
Adwords Pay Per Click mobile advertising is most certainly not a silver bullet but done efficiently with a focus on generating leads and revenue it can be another very viable and profitable part of your marketing efforts. If you are interested in testing Google's Mobile or search Adwords campaigns, please contact us and with our Google Certified Partnership we have promotional coupons that will credit you as much as $100 in free clicks.