The sitemap is a roadmap for all the valuable pages on your websites. The XML sitemap guides Google and any search engine to the main content on your site, making one relevant for SEO.
Google can get the essential pages of a website very quickly even if the internal linking isn't at its best. So what is XML sitemap creation and how to create a sitemap? I explain what they are and how they ultimately help your site rankings.
XML Sitemap Creation, What Is A Sitemap?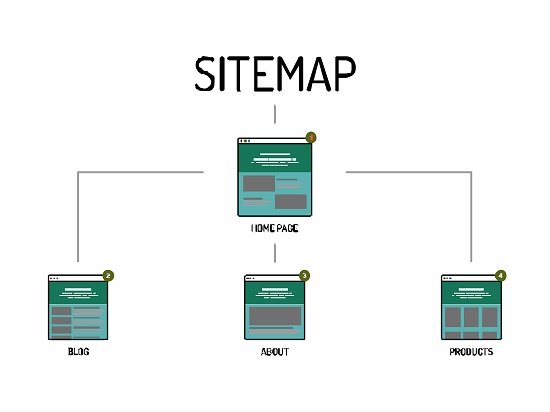 You want Google crawling on every critical page on your website. But sometimes what happens is web pages don't have any internal links to them thus making them harder to find.
Sitemap installation is useful because it allows Google and other search engines the ability to crawl and see all the most important pages on your website.
This fact gives the search engines the power to figure out the overall structure of your website. Google keeps track of when you've made changes to each webpage as well and is helpful because you want Google to crawl all over your updated content as soon as possible.
When the date on the XML sitemap alters, the search engines know that there is new content to crawl and index.
Sometimes it's important to split an Indexed XML sitemap due to a large number of URLs in it. The limit on the URL numbers in one sitemap is automatically set to 50,000 URLs.
What does this mean exactly?
Well, if your website has over 50,000 posts, you should add two different XML sitemaps for the URL posts. What that means is that you're adding a new XML sitemap.
A good rule of thumb is to set the number of URLs to 1,000 which will keep your XML sitemap loading fast.
What Websites Need XML Sitemaps?
If you look inside Google documentation; they say XML sitemaps are a good thing for most types of websites. But on every site, you need Google or any search engine to find the essential pages quickly and to know when your pages have last updated.
Which Pages Should Be In Your XML Sitemap Installation?
How do you figure out which pages you need to add to your XML Sitemap? Begin the process by thinking of the relevancy of your URL: When a site visitor comes to a particular URL, is that a good thing?
Do you want people coming to that URL? If the answer is no, the URL shouldn't be in your XML sitemap. On the other hand, if you don't want that specific URL showing up in the search results you'll have to add a 'noindex, follow' tag and has to be done because leaving it out of your XML sitemap doesn't mean Google still won't index the page.
If the URL can be found by following the links, Google can index the URL.
Example 1: Sitemap Installation Blog
Let's use a blog as an example. The site owner wants Google and the other search engines to find URLs of his blog fast and make sure his target market can locate his blog and since an XML sitemap allows this goal to be possible, its best to start building one right away.
The site owner creates some describing categories for his/her first posts and sets up some tags to start with. But the site owner doesn't have enough content yet to complete the tag overview.
These tag overview pages have thin content it's not a good idea to show them to visitors.
It's a better idea to leave the tag's URLs out of the sitemap for now. The tag pages could also be set to the 'noindex, follow' because you don't want people to go to those URLs from the search results.
Example 2: Media & Images
Another unnecessary XML sitemap in a lot of cases is the 'media' or 'image' XML sitemap. Since your images go in your posts and pages, the images go into your 'post' or your 'page' sitemap. Adding additional media or image XML sitemap wouldn't do you any good.
I'd recommend you always leave this XML sitemap out. The only exception to that recommendation is when images and media is the business of your website. For example, a photographer might want to display a separate media or image XML sitemap for Google.
How To Create A Sitemap Googe Can Find
If you want Google to find your sitemap quickly, you need to add it to your Google Search Console account. You can locate the sitemaps in the Search Console by navigating to Crawl and clicking Sitemaps.
You'll see right away if the XML sitemap is already on the Search Console.
Adding your sitemap is beneficial to check whether all your web pages index on Google and other search engines. If there is a difference between the submitted and indexed pages of a specific sitemap, look at the problem in-depth.
Maybe an error is causing some pages to not be indexed and perhaps adding a few more links or content to the content that hasn't been indexed yet.
How To Create A Sitemap: Plugins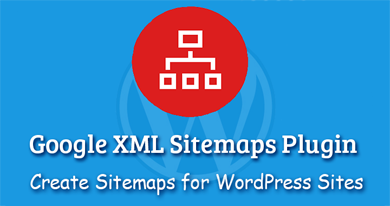 There are plugins that create sitemaps for you. Some plugins offer this feature in the free version others in the premium. Search "XML sitemap plugin" to find a list of the plugins that creates the XML sitemaps.
Get Started On Your XML Sitemap Creation!
Now you know how valuable it is to have an XML sitemap because it plays such an essential role in your website's SEO. Google can quickly get the most important pages and posts if you have the right URLs on your XML sitemap.
Don't forget that Google can also locate your updated content quickly, so the search engine knows if a URL needs to crawl again.
On this last note, add your XML sitemap to a Google Search Engine Console to help Google find it quickly and allow for you to look out for any sitemap errors. Now go look at your sitemap to make sure everything is an order.
Sitemaps work really well for websites in the stucco and stone siding market and the residential painting companies market along with most local business websites.
For more information, please contact Infront Webworks on how to implement SEO for your website optimization.
Infront Webworks is a digital marketing company specializing in web design, SEO and SEM.