What's your marketing strategy?  Maybe you've tried to produce expensive radio or television ads. Maybe you crafted a print ad or billboard. Maybe you even considered social media marketing.  There's no shortage of advertising methods that can put you in front of consumers. But what about advertising that puts you in front of consumers that are actually looking for your services? What if you could captivate an audience looking to spend money at a business just like yours?  That's where Google Ads comes to play. Google Ads is so effective that businesses make an average of $2 in revenue for every $1 they spend.
If you're not leveraging Google Ads, your company is missing out on conversions. Discover how Google Ads can transform your business with successful Pay-Per-Click (PPC) campaigns.
What is Google Ads?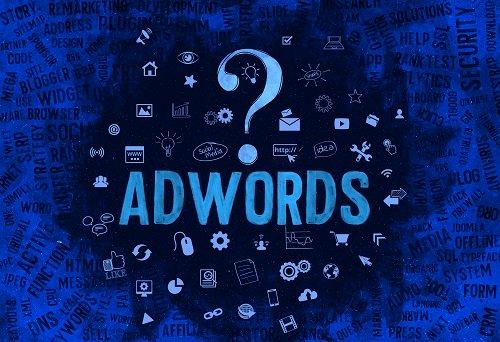 Google Ads is a marketplace where businesses can purchase online ads. Understanding Google Ads requires a basic understanding of the Google Search Engine Results Page.
Google tries to provide users the best results for search queries. They base their results on a number of different factors including trust, size, and relevance. As a result, Google's search algorithm often gives preference to big name brands.
Let's say you type "camping equipment" in the search bar. The top results come from big brands like Cabela's and REI. Small camping businesses are buried down below these big name brands.
Google Ads allows businesses to promote themselves above organic search results. Businesses can bid on certain keywords in an online auction. The winner gets to promote their website above the search results on page 1.
Google then charges the business when a user clicks on their ad. They also track metrics like ad impressions and click-through rate so businesses can monitor their success.
1. Target Customers
Targeting new customers is one of the best benefits of Google Ads.
During an Ads campaign, you can optimize your campaign to target a variety of online users. You can hand-select the type of Google search you're looking to attract.
Let's say you're an auto mechanic near Seattle. You may not be able to rank for the keyword "auto mechanic" or even "auto mechanic Seattle" no matter how hard you try. You can, however, place a bid on an auto mechanic for your specific neighborhood.
You can then promote your ad when users search "auto mechanic Fremont." This is extremely valuable because these users know they need auto repair in your neighborhood. They are coming to Google for the recommendation on where to go.
You can also add bid modifiers to target more specific searchers. These modifiers will adjust your ads based on location, time of day, and even device.
2. Make Conversions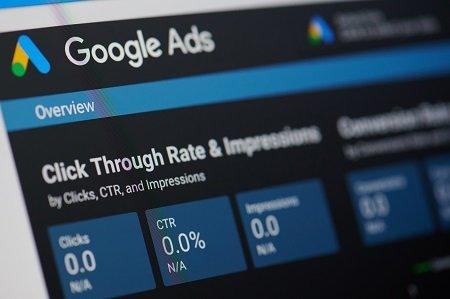 Do you know how to use Google Ads to your advantage? It's all about making conversions.
Google Ads is the first point of contact for new customers. They can make people aware of your brand, but it's up to you to make a good first impression.
Google Ads gives you the potential to completely transform your online traffic. But responsive web design is key to getting that traffic to convert.
You're paying for people to come to your website. It's critical that you have a good landing page that encourages people to make purchases. You should include several call-to-actions to make the most of your Ads campaign.
Google Ads may not help you make an actual sale. But they can help you maximize your conversions.
AdWords includes key conversion tracking. You can monitor a number of metrics to make sure that your ads are effective.
You can evaluate your performance metrics and adjust your strategy. Conversion tracking equips you with all the tools you need to monitor your success.
3. Beat Competitors
Google Ads is a form of PPC advertising. What is PPC advertising?
PPC, or pay per click, is a marketing tactic where businesses are only charged for clicks they receive. That means Google won't charge you if someone looks at your ad and doesn't click on your website.
That's not the only good thing about PPC campaigns. They also allow you to outbid your direct competition for valuable keywords. You can take your business to new heights while also hurting your competitor's bottom line.
Google Ads actually lets you bid on competitor's brand names. That means your ad can appear above your competitor's website when someone searches for your competitor.
But what if you can't outbid your competition? You can still beat your competition through Google Ads.
Try bidding on misspelled keywords and brand names. This lets you take control of your Ads without breaking the bank.
4. Be Mobile-Friendly
It's no secret that mobile plays a huge role in modern search.
The advent of smartphones has made mobile search more important than ever. Mobile search isn't only common. It's also a huge driving force for sales. In fact, 55 percent of mobile conversions happen in one hour or less.
Google took note of mobile's influence on online search. Google Ads runs for both mobile and desktop search.
You can also set up your Ads campaign to include call extensions. This feature will add a phone number to the ad to encourage users to call your business.
AdWords records these calls so you can track your ad program. Welcome to the future.
5. Support SEO
There's no denying the appeal of SEO.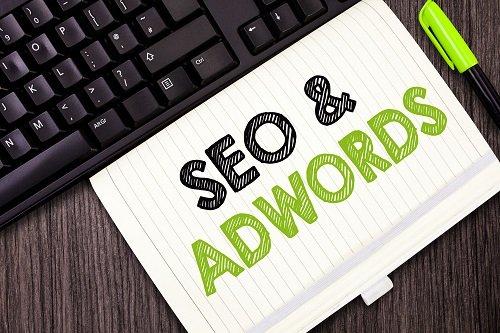 SEO stands for search engine optimization. This science equips you with all the tools you need to reach the top of organic search results. Through link building, keyword research, and guest posts, you can slowly move up search engine rank.
Despite Google Ads effectiveness, most searches still go to organic results. In fact, organic search results win 94 percent of all clicks.
AdWords gives you key insights that can alter your SEO. You will understand what keywords are the most effective and what you should pursue.
Your Ads campaign won't last forever. But the valuable information you learn will help you with your SEO for years to come.
Your Google AdWords
Are you interested in Google Ads? We can help.
We provide digital solutions for websites, social media, SEO, email and more. Contact us to get a free consultation today.